CADETS OF MEGA BEMAX CONVINCING IN LESKOVAC AT THE START OF TRIGLAV CADET LEAGUE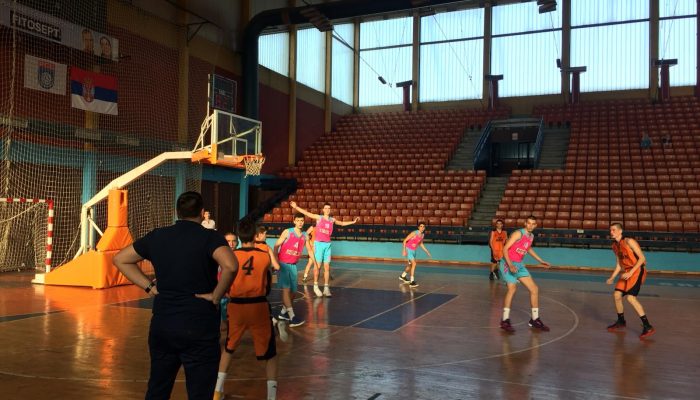 The cadets of Mega Bemax were convincing at the start of the Triglav Cadet League of Serbia since they beat Actavis Academy in Leskovac with 60:109 (15:24, 13:26, 22:30, 10:29) within the first round of competition. The players of coach Dragoljub Avramovic already had a convincing advantage of 22 points at half time, after which victory was no longer in doubt, and in the end, Mega reach a maximum plus of 49 points.
The most effective in the ranks of Mega Bemax were Nikola Jovic with 18 points and Mihailo Musikic with 17 with 10 rebounds, while Petar Kovacevic had 9 points and 16 rebounds.
In the next round, cadets of Mega Bemax are playing in Uzice against Sloboda..
Mega Bemax: Milosevic 13, Jovic 18, Agoc 14, M. Andric 14 (8 rebounds), Marjanovic 5, Kovacevic 9 (16 rebounds), L. Andric 2, Krtinic 5, Musikic 17 (10 rebounds), Petojevic 5, Milic 2, Pavicevic 5.