ANOTHER CONVINCING WIN OF CADETS OF MEGA BEMAX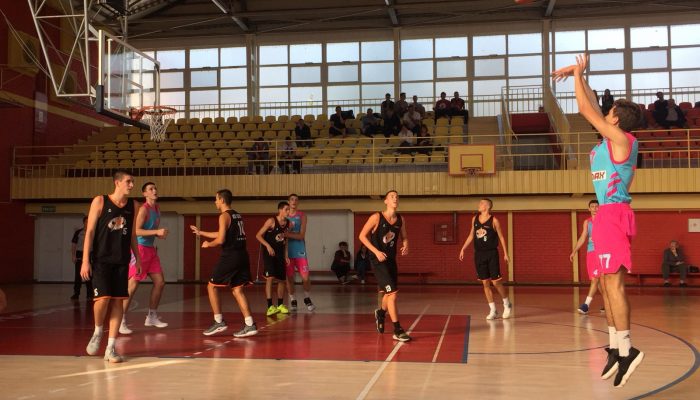 The cadets of Mega Bemax in Srbobran recorded a second victory in the qualifying tournament for the Triglav Cadet League of Serbia since they defeated KK Star 49:123. Players of coach Dragoljub Avramovic in this way practically secured a place in the Triglav Cadet League of Serbia.
The most effective in the ranks of Mega Bemax were Petar Kovacevic with 24 points and Mihailo Musikic with 22.
Cadets of Mega have a score of 2-0 in the group and on Sunday at 3 pm will play against KK Sports World. Placement in Triglav The Kadetska League of Serbia will provide two best placed teams.
Mega Bemax: Milosevic 10, Jovic 17, Agoc 17, M. Andric 18, Marijanovic 2, Kovacevic 24, Krtinic 4, Musikic 22, L. Andric, Petojevic 6, Milic 3, Pavicevic