SERBIA U16 BEAT LITHUANIA, WITH GREECE ON SATURDAY FOR THE 5TH PLACE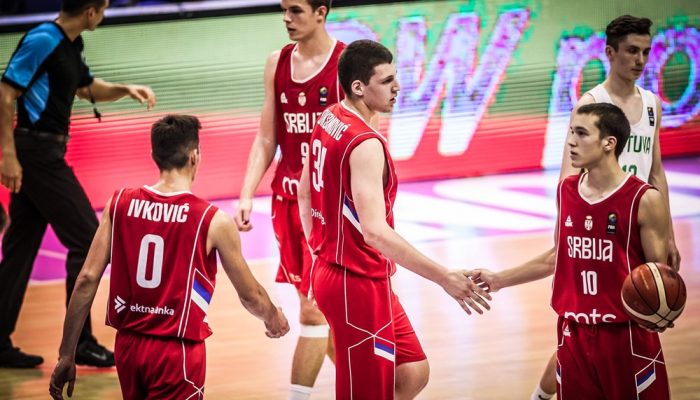 Serbia U16 national team, led from the bench by Vlada Vukoicic, have won against Lithuania with 73:66 (11:16, 19:20, 18:18, 25:12) in the competition for the 5th to 8th place at the U16 European Championship which is held in Novi Sad. The cadets of Serbia played especially well in the last quarter where the result was 25:12 for Serbia.
For the national team of Serbia, four players from Mega Bemax played, while Mihailo Musikic was the most effective with 12 points, Luka Paunovic scored 6 points, while Stefan Agoc and Marko Andric both scored 4 points.
Serbia will play against the national team of Greece in the battle for the 5th place on Saturday at 18:15.
Photo: FIBA