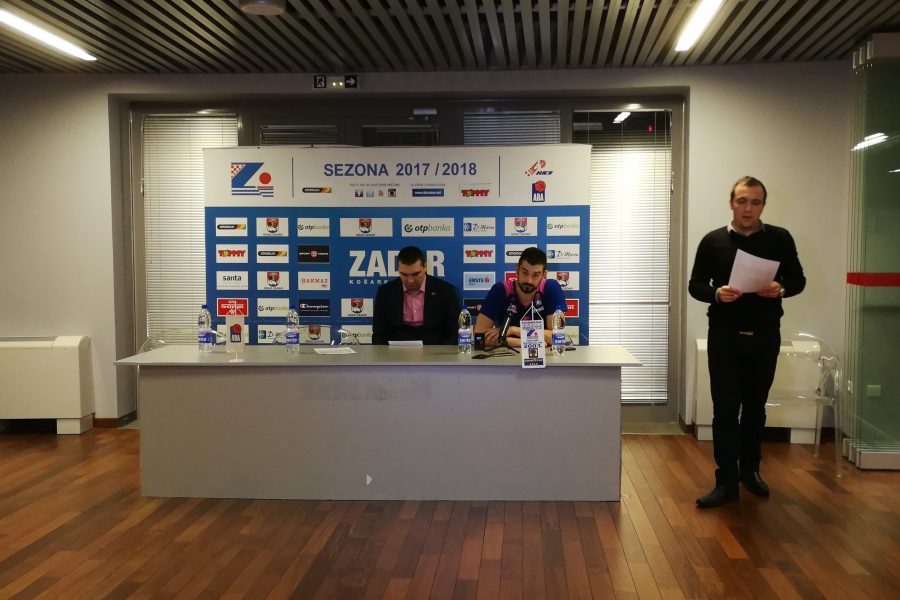 MILOJEVIC: "MATCH AGAINST ZADAR WILL BE BIG EXPERIENCE FOR OUR YOUNG PLAYERS"
Mega Bemax players had a good chance to celebrate in Zadar despite several absences due to injuries, but in the last quarter they dropped an advantage of 10 points and in the end Zadar won with 95:91 within the 21st round of the ABA league.
The most effective in the ranks of Mega Bemax was Stefan Sinovec with 18 points, who after the match pointed out that the Zadar's series in the last quarter decided the match:
– Congratulations to Zadar for winning. Due to injuries we came in the changed roster in comparison to the previous part of the season and this match was certainly a good experience. We played well for a long time and were in the game for victory, until 6 minutes to the end we had the advantage, but the hosts in the finish with series 18-0 resolved the match. Surely this is a great experience for our young players. In such encounters, you learns best, in Zadar you become a player. Now we are turning attention to the last round and we want to finish ABA league with victory,
said Sinovec.
Coach of Mega Bemax Dejan Milojevic emphasize that such a game will be a great experience for young players of Megaa:
"I congratulate Zadar on a well-deserved victory. We had our quality periods in the game, but poor defense and a rebounds cost us victory. We had a lot of lost balls in the front field from which Zadar gave easy baskets. We had no knowledge or experience to reverse the game, although we had some opportunities. This is a great experience for my players, because as Stefan already said, on such courts you become a player,
Milojevic said.
Photo: Mega Bemax