JUNIORS OF MEGA WITHOUT WIN AGAINST PARTIZAN AFTER OVERTIME AT THE START OF ANGT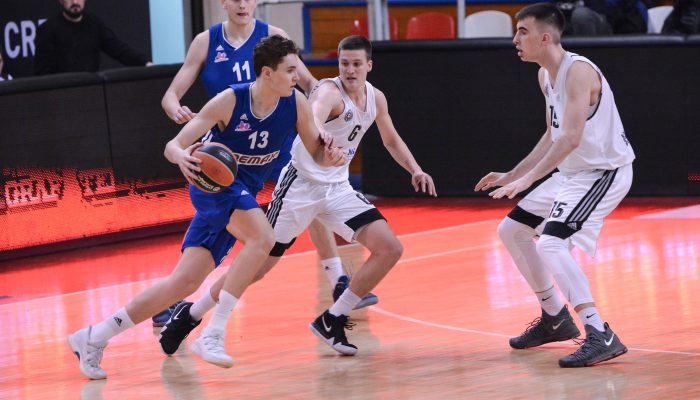 Mega Bemax juniors lost in the exceptionally exciting match after the overtime from Partizan NIS with 101:98 (25:16, 24:26, 23:22, 17:25, 12:9) at the start of the junior Euroleague qualifying tournament in the hall "FMP" in Zeleznik.
The players of the coach of Vlada Vukoicic who were led by Cerovina (33 points, index 45), on several occasions during the match were returning from the double-digit deficit in order to get in the last two minutes with the tied result. Mega had attack for the win at the end of the regular time, but a bad attack that ended with a miss for 3 point form Jovanovic so that in the rest of the time Pecarski missed the win from the corner in the last second. In the overtime, Mega due to the 5th personal foul remained without Cerovina and Kuzmanovic, but managed to return from minus 7. At minus 3, slightly more than half a minute to the end, Music misses three for tine, so that in the next attack, Partizan reached the decisive points after offensive rebound.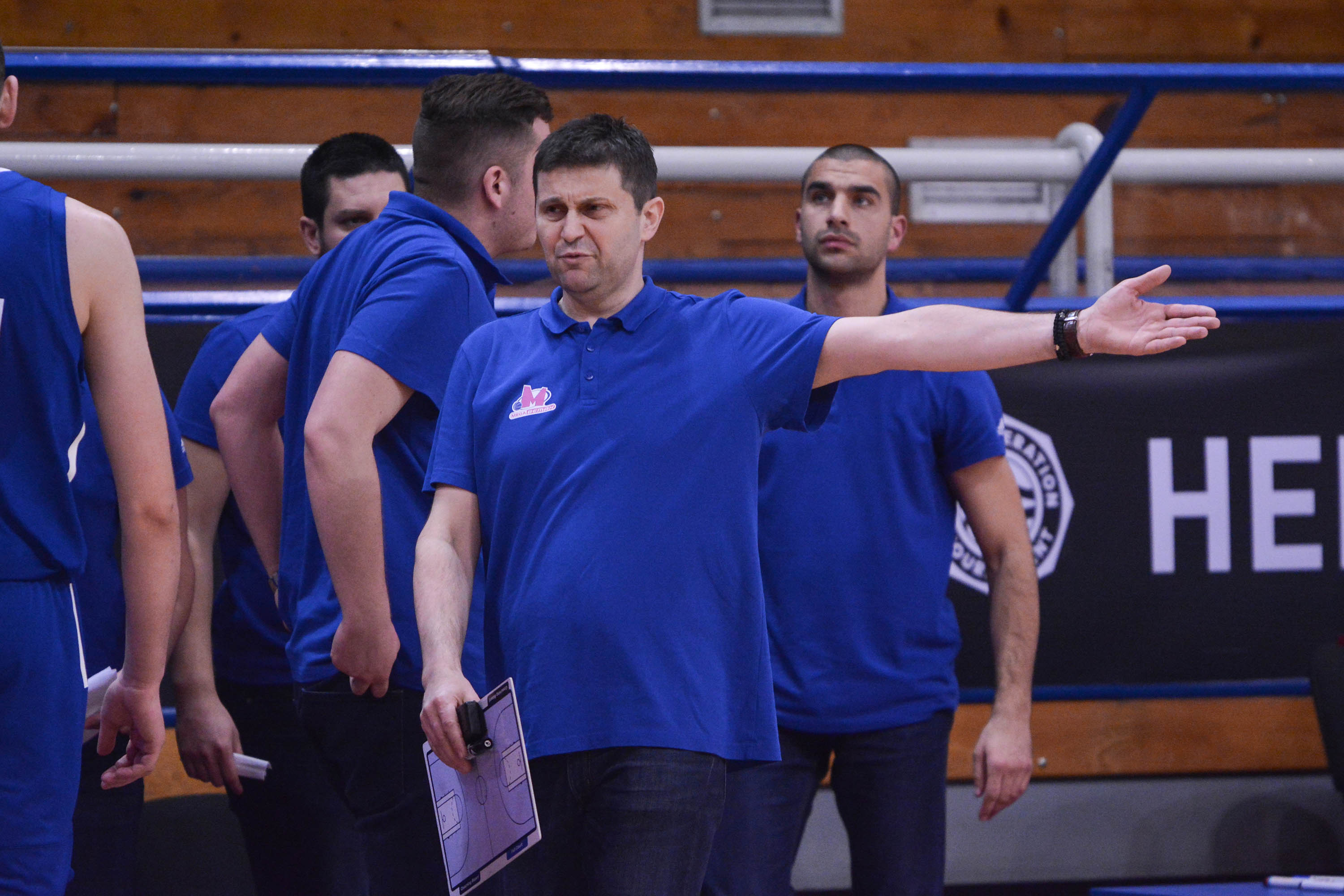 The great game in Mega Bemax had Luka Cerovina with 33 points, 6 rebounds, 6 assists and 4 blocks, while Altin Islamovic scored 18 points. Marko Pecarski scored 26 points and 12 rebounds in Partizan.
Juniors of Mega expects two matches on Saturday, against Cibona at 10:00 and against GBA Prag at 18 o'clock.
The first team from Group B in which Mega is will advance to the finals which will be played on Sunday at 20:00, and the winner of this match will reach placement to the F8 tournament, which will be held from May 17 to May 20 during the Final Four of the Euroleague in Belgrade .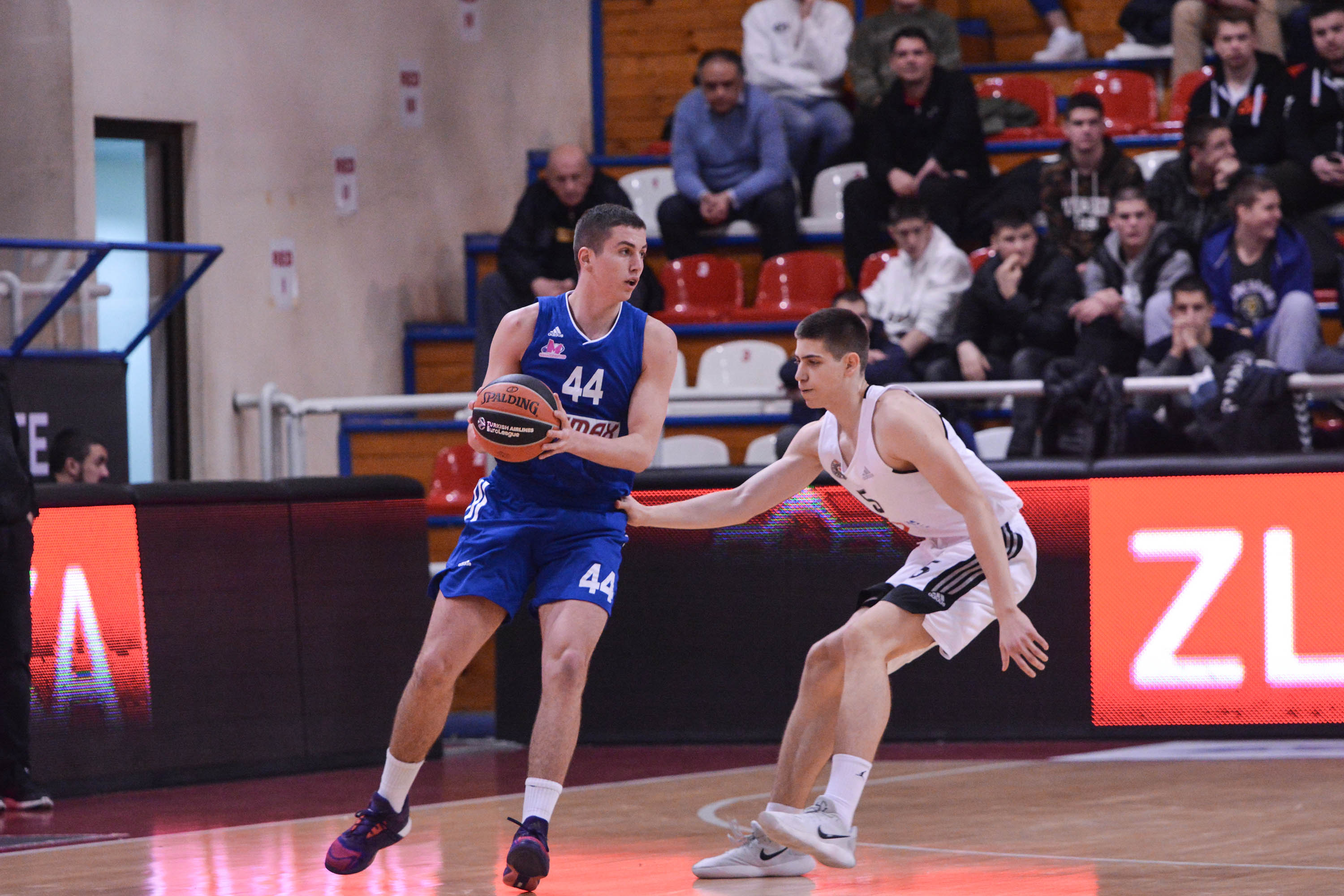 Partizan NIS: Davitkov 18, Neskovic 9, Karapandzic 15, Nesovic 6, Popovic 2, Stefanovic, Brekic 8, Trifunovic, Segota, Rutesic 8, Tanaskovic 9, Pecarski 26.
Mega Bemax: Musić, Draganic, Jovanovic 12 (6 rebounds), Kljajevic 2, Nedeljkovic 3, Petronijevic 2, Langovic 13 (12 rebounds, index 24), Cerovina 33 (6 rebounds, 6 assists, 4 blocks, 3 steals, index 45), Miskovic, Kuzmanovic 13, Mehic 2, Islamovic 18.
Photo: Mega Bemax / Dragana Stjepanovic