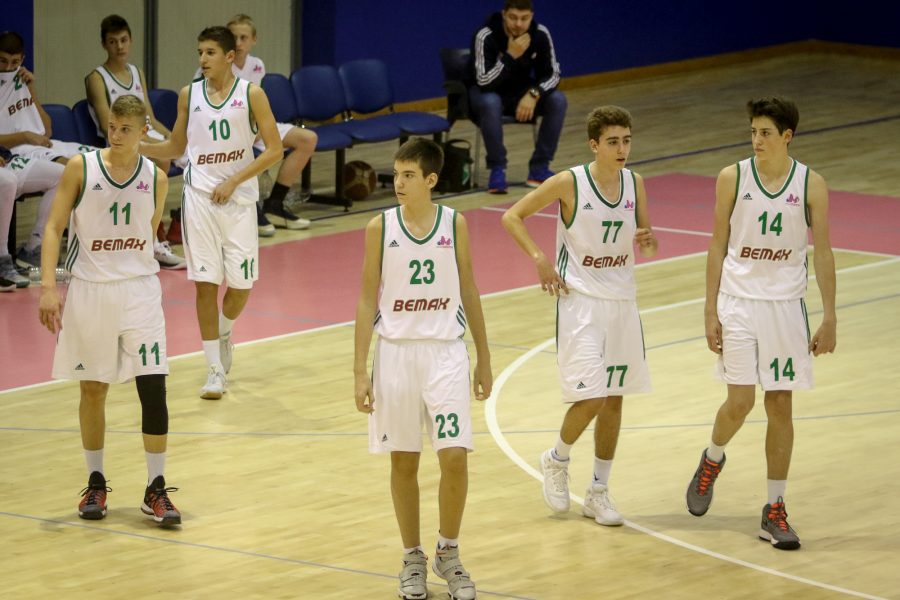 PIONEERS OF MEGA CONVINCING BEFORE MINI CUP
Pioneers of KK Banjica Mega have maintained a perfect performance in the Quality League KK since they beat away KK IBC with 36:67 in 14th round.
The most efficient in the ranks of KK Banjica Mega were Nikola Petojevic with 16 and Uros Vasiljevic with 12 points.
Players of coach Aleksandar Colic are convincingly the first in Quality League KSB with a score of 14-0 with a point difference plus 335. The next, Mega pioneers expect Mini Cup BeoBasket 2018 which will be held in Nis and where they are defending the trophy won last year.
KK Banjica Mega: Andric 8, Petojevic 16, Milic 7, Vucurovic 7, Stanojevic 4, Vasiljevic 12, Djapa 4, Gutesa 2, Ilic 2, Joksimovic 2, Juricevic 3.
Photo: Mega Bemax / Ivica Veselinov