REAL BEAT CADETS OF MEGA IN THE FINALS OF TOURNAMENT IN HUNGARY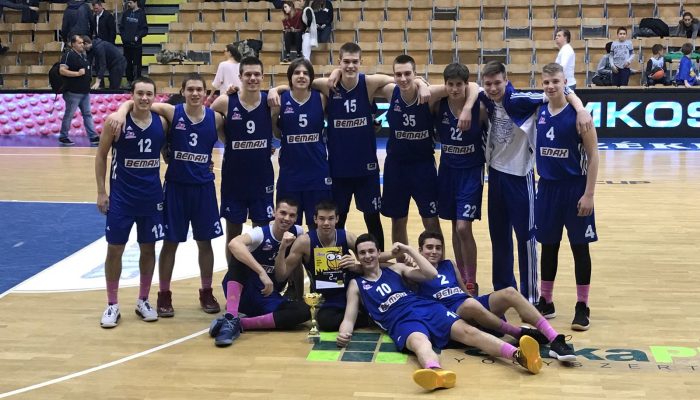 The combined cadet-pioneers selection of Mega Bemax won the second place at the very strong international tournament "Szent Istvan Basketball Cup 2018" in Szekesfehervar, Hungary, after lost in the finals against Real Madrid with 82:63 (20:16, 18:17, 18:13, 26:17).
Players of coach Stefan Bulatovic kept good in the first half, but in the other 20 minutes they were without a solution for the attack of Real, which the Spanish team used and finally celebrated. Mega, previously in Group A, won first place, registering all three wins against Barcelona (Spain), Alba (Germany) and Alba Fehervar (Hungary).
The most efficient in Mega Bemax were Stefan Agoc with 15 and Marko Andric with 14 points.
In the best five of the tournament, the player of Mega Bemax Luka Paunovic was selected.
Mega Bemax: Paunovic 11 (8 rebounds), Milic, L. Andric, Petojevic, Krtinic 6, Agoc 15, P. Kovacevic 5, M. Andric 14 (5 assists), Musikic 7, Stanojevic, Marjanovic 3, L. Kovacevic 2.