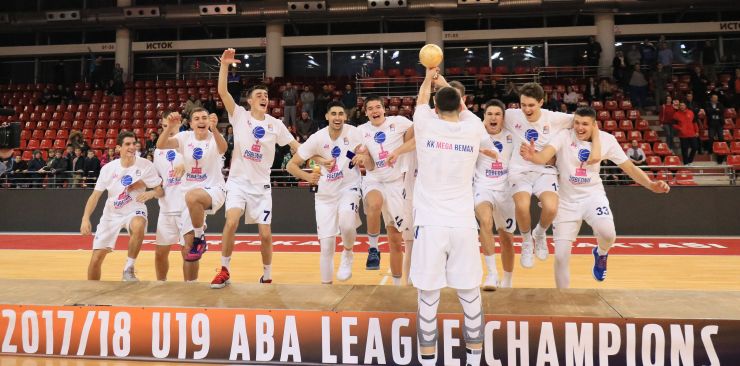 MEGA BEMAX CONVINCING TO THE TROPHY OF JUNIOR ABA LEAGUE
Mega Bemax juniors are the winners of the first edition of the Junior ABA League since they won against Crvena zvezda mts with 60:82 (24:20, 13:15, 9:22, 14:25) in the final played in Laktasi. Players of the coach Vlada Vukoicic, came to the trophy after a brilliant defense in the second half, when at the end of the third and beginning of last quarter, resolved match in their favor.
The best in Mega Bemax were Andrija Marjanovic with 25 and Goga Bitadze with 17 points while Zoran Paunovic with 14 points was the best in Crvena zvezda.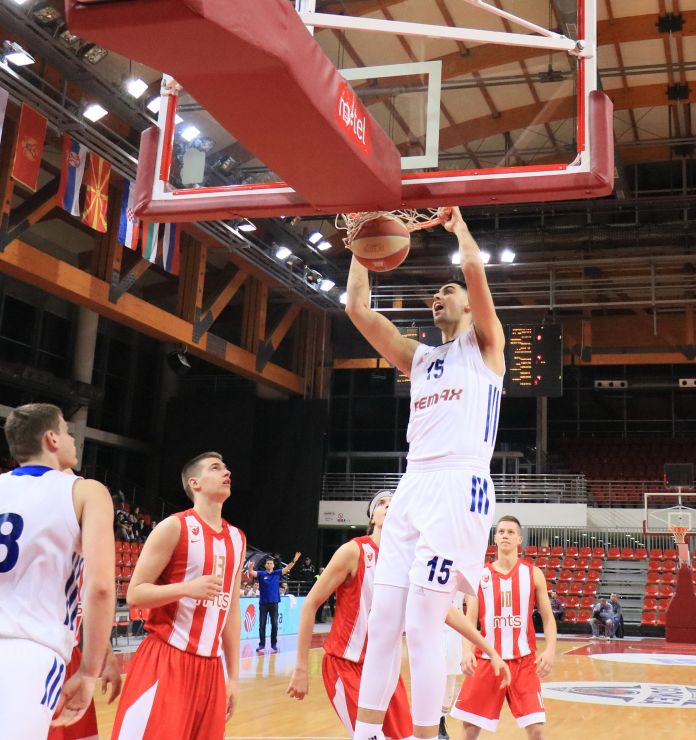 For the MVP of the tournament was selected player of Mega Bemax Goga Bitadze, and in the best five of the final tournament next to him is Andrija Marjanovic.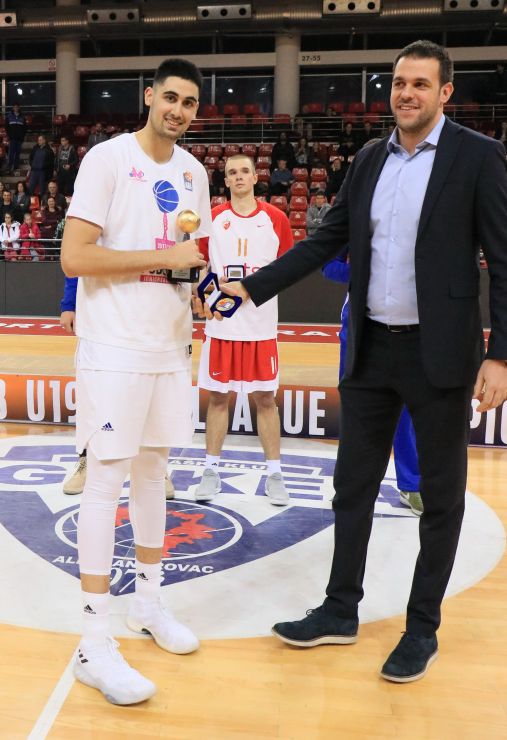 At the beginning of the match, Bitadze had two dunks and Marjanovic with 6 points started Mega in the attack, but Zvezda kept the minimum advantage. Nedeljkovic is good at defending, and on the other side he hits two triples for Mega for 19:20. However, Crvena zvezda with a 5:0 series ends the first quarter for 24:20.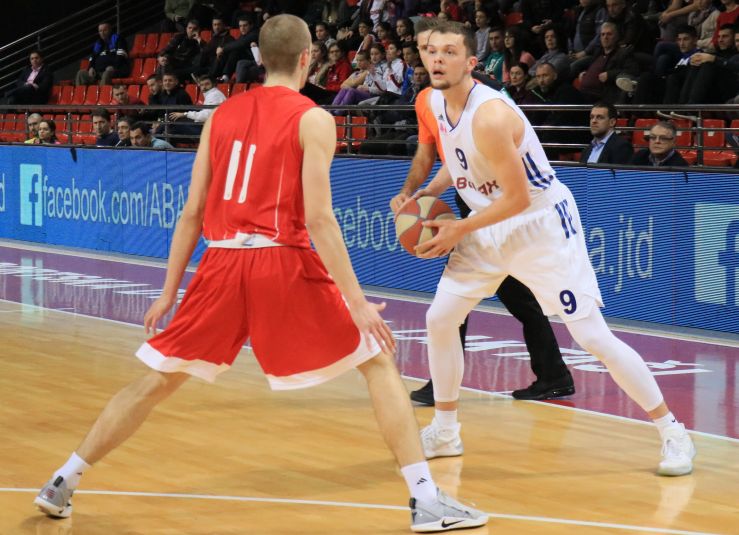 At the result 28:22 for the Crvena zvezda at the beginning of the second quarter, there followed a period of great defence of Mega who kept their opponents without points for 6 minutes for the 0:9 series and lead 28:31. Zvezda returns the advantage, but Marjanovic scored twice under the basket for 37:35 at half time with 11 points of Nedeljkovic and Marjanovic.
After a break at half-time, points were exchanged in first few minutes. Mega after good defense on one side and on the second with triple of Kuzmanovic and layup of Marjanovic got to the plus 7, 42:49. By the end of the quarter, Mega through Kuzmanovic and Nedeljkovic reached double-digit advantage, 46:57 before the last 10 minutes of the game.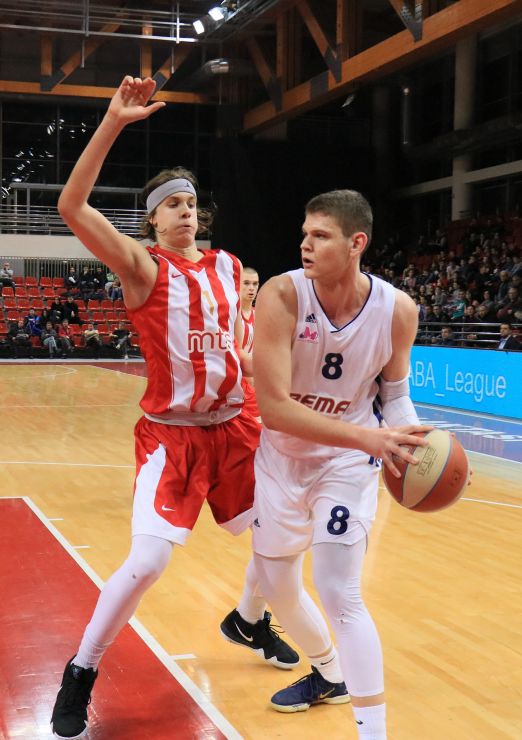 In the final quarter, Mega reached 19 points advantage, after which Crvena zvezda failed to endanger the victory of the juniors of Mega Bemax who, with a score of 60:82, became the winners of the first edition of the Junior ABA League.
Crvena zvezda mts: Masic, Jovanovic, Popovic 11, Isailovic, Lakic 5, Vasic 10, Paunovic 14, Radakovic 4, Tomasevic 13, Cojbasic, Zivanovic 3.
Mega Bemax: Music, Jovanovic 2, Kljajevic 2, Nedeljkovic 16 (7 rebounds), Marjanovic 25, Jovicic 10, Cerovina, Miskovic 2, Bitadze 17 (8 rebounds), Kuzmanovic 7, Mehic, Islamovic 1.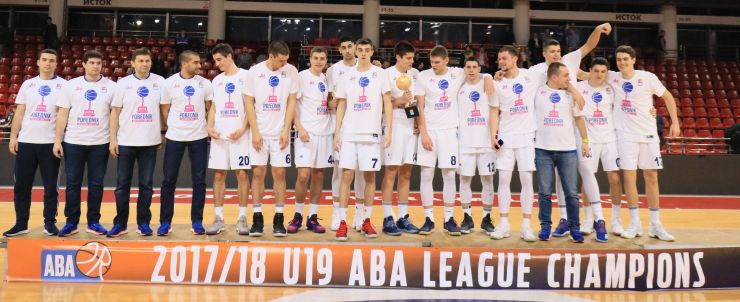 Photo: Igokea/Nenad Vuruna