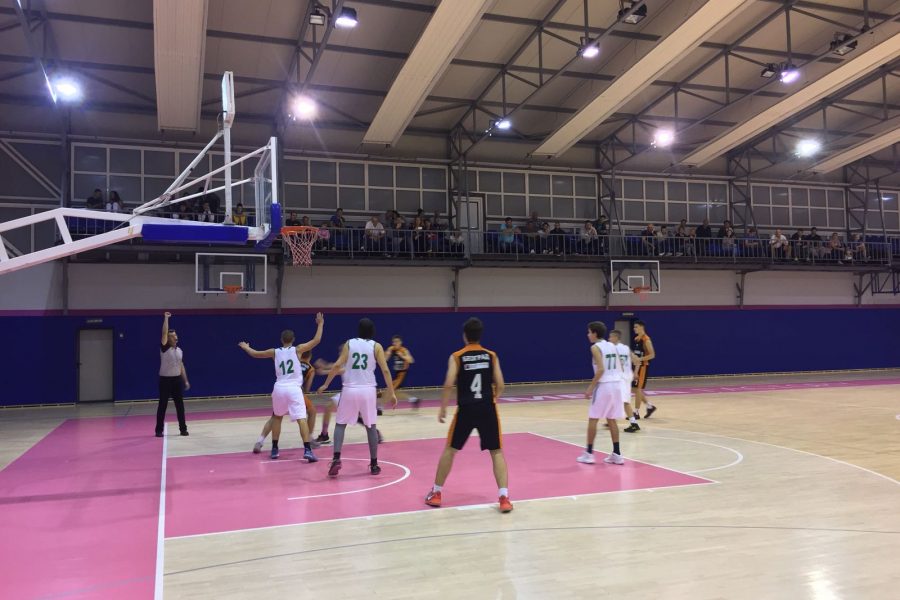 PIONEERS OF MEGA CONVINCING AT QUALIFICATIONS FOR QUALITY LEAGUE KSB, POINT DIFFERENCE PLUS 246
Pionirs of KK Banjica Mega will continue to defend the title in the next season after they recorded all three wins in the qualifying tournament held on October 20th to 22nd in the Mega Factory Hall in Belgrade, and thus they advanced to the Quality League KSB. Pioneers of Mega scored a total of 341 points in just three games with only 100 received.
Players of coach Aleksandar Colic, on the first day of the qualifying tournament, were convincing against Cerak with 82:47.
KK Banjica Mega: Andrić 17, Vasiljevic 1, Petojevic 22, Stanojevic 20, Vucurovic 2, Juricevic 6, Milic 6, Joksimovic 2, Blagojevic 6, Pjanovic, Ilic, Gutesa.
Pioneers of KK Banjica Mega on the second day of the qualification tournament even more convincingly beat Borac Zemun with 131:20.
KK Banjica Mega: Andric, Petojevic 16, Vucurovic 11, Juricevic 16, Milic 9, Joksimovic 10, Stanojevic 18, Pjanovic 12, Blagojevic 19, Djapa 10, Gutesa 4, Ilic 6.
On the last day of the tournament on Sunday, KK Banjica Mega was convincing against KK Vuk with 128:33.
KK Banjica Mega: Andric 6, Petojevic 20, Vucurovic 15, Juricevic 17, Milic 4, Joksimovic 4, Stanojevic 17, Pjanovic, Blagojevic 21, Djapa 12, Gutesa 8, Ilic 4.
We remind that last season the pioneers selection of KK Banjica Mega won the championship of Serbia with only one defeat in the season, and also won Mini Cup Beobasket 2017 which was organized by KSS during Radivoj Korac Cup in Nis.
Photo: Mega Bemax