108 OF CADETS OF MEGA BEMAX FOR WIN IN KRAGUJEVAC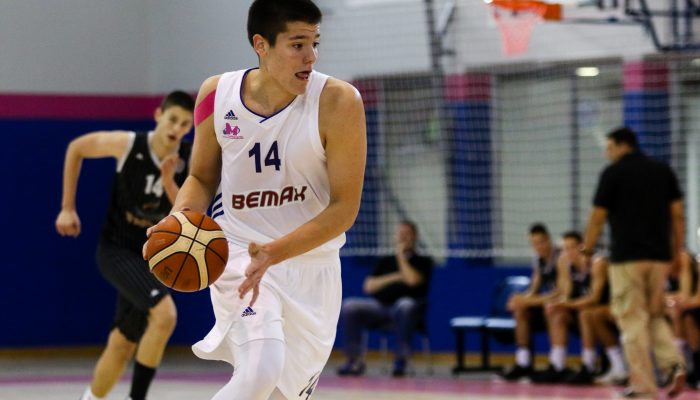 Within the 2nd round of the Triglav Cadet League of Serbia, Mega Bemax cadets won in Kragujevac against Radnicki with 75:108 (14:32, 27:26, 17:28, 17:22). From the start of the match, players of coach Stefan Bulatovic engaged on both sides of the court, and after the first quarter they had the advantage of 18 points. By the end of the match, the advantage was increased for the final plus 33.
The best in the ranks of Mega Bemax was Novak Miskovic, who scored 25 points and 17 rebounds (PIR 36), while Cirović and Kljajevic both scored 14 points.
After two games, Mega Bemax has a score of one victory and one defeat, and in the next round will host Actavis Academy from Leskovac.
Mega Bemax: Music 10 (6 steals), Paunovic 11 (6 rebounds), Draganic 2, V. Kovacevic 4, Kljajevic 14, Agoc 12, P. Kovacevic, Andric 10 (8 rebounds), Miskovic 25 (17 rebounds, PIR 36), Musikic 2 (7 rebounds), Cirovic 14 (6 rebounds), L. Kovacevic 4.
Photo: Mega Bemax / Ivica Veselinov