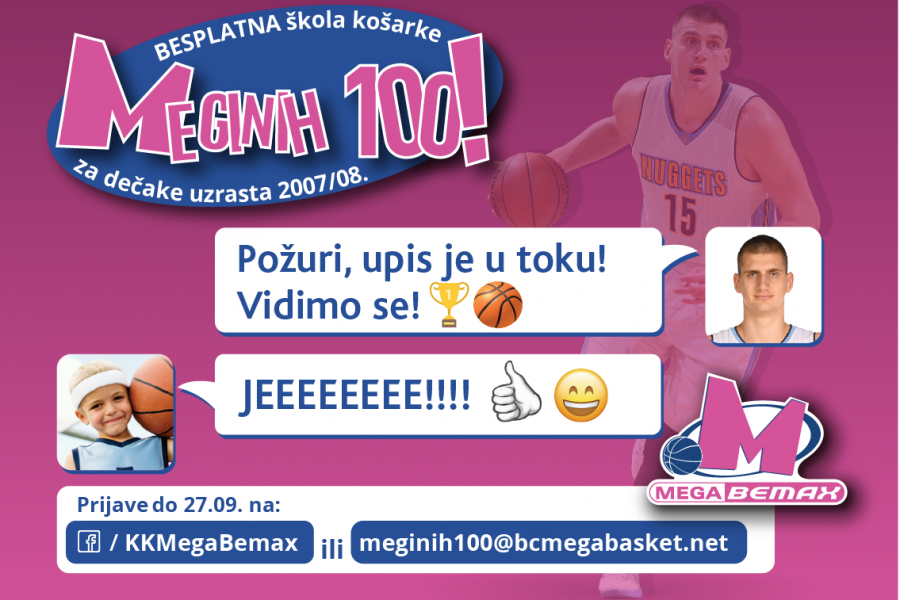 SCHOOL OF BASKETBALL "MEGA'S 100" FOR FUTURE CHAMPIONS
Mega Bemax Basketball Club has prepared a great surprise for the youngest fans of the game between the two hoops. Starting from Sunday, October 1, in the hall "Mega Factory" in Belgrade, a free school of basketball called "Mega's 100" starts.
Applications will last until September 27th or until filling in the capacity, and parents can sign boys born in 2007 and 2008, by filling out the application on Facebook page of KK Mega Bemax or by sending contact information to email: meginih100@bcmegabasket.net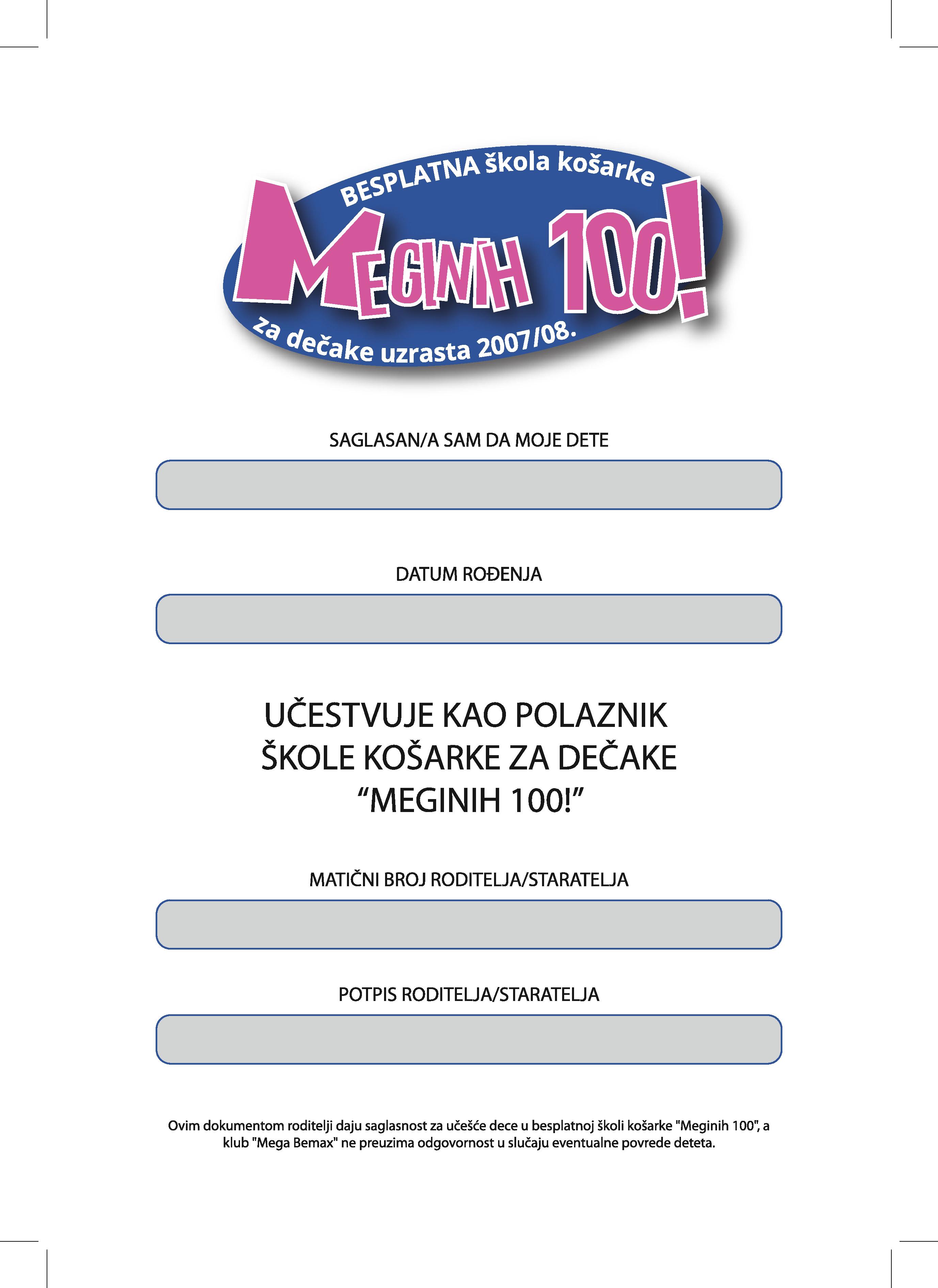 Please note that 100 of the fastest submitters will be selected for the "Mega's 100" basketball school, with the list of chronologically registered participants being published every day on the Facebook page of KK Mega Bemax. Upon completion of the deadline for applications or the filled capacity of the basketball school "Mega's 100", the final list of the participants will be published, as well as the terms for the first practices.
The basketball school "Mega's 100" will last for four months, from 1.10.2017. until 31.01.2018. and will be held on Saturday and Sunday in the hall "Mega Factory" in Belgrade, Brace Jerković 119a. The practices will be conducted by Dalibor Radenovic and Marko Cekanovic, young coaches with great experience working with children.
Roda, as a proud sponsor of a large number of basketball events, also supported Mega Bemax Free Basketball School, with the aim to make this sport even more popular among children.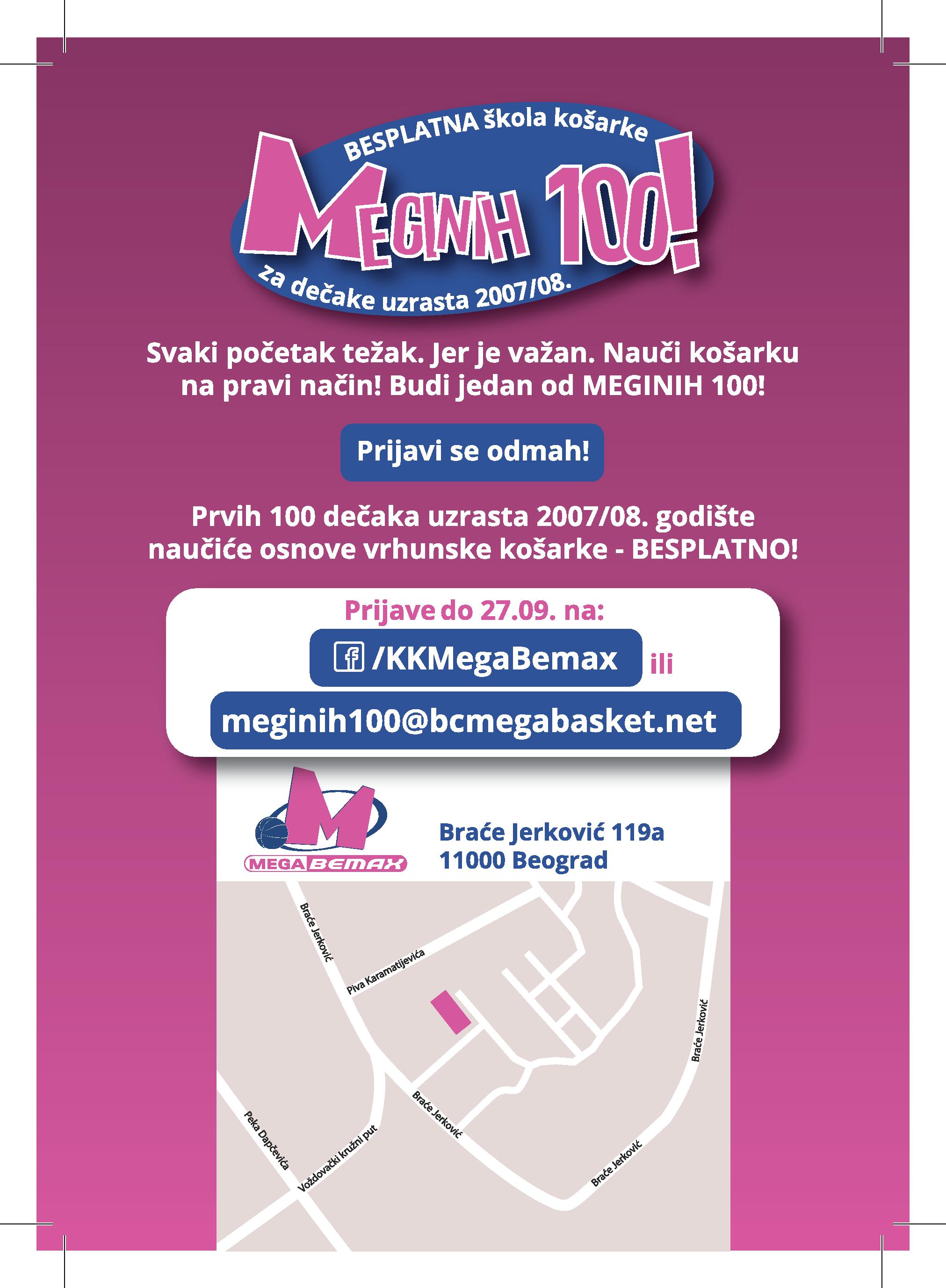 Photo: Mega Bemax