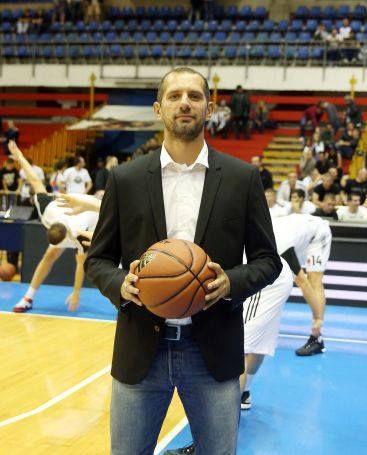 VULE AVDALOVIC NEW ADDITION TO COACHING STAFF OF MEGA BEMAX
Coaching Staff of the Basketball Club Mega Bemax will be strengthened in the next season since the contract with the club signed Vule Avdalovic who will be in the position of assistant coach in Mega.
Vule Avdalovic was born on November 24, 1981, and in a rich playing career he performed for Partizan, Valencia, Alicante, Cholet, Donetsk and Alba. With Partizan team he won four titles and two cups, and with Donetsk he was a champion of Ukraine.
As an assistant coach he worked in Partizan in the 2015/16 season.
Welcome Vule.
Photo: KK Partizan NIS / Miroslav Todorovic