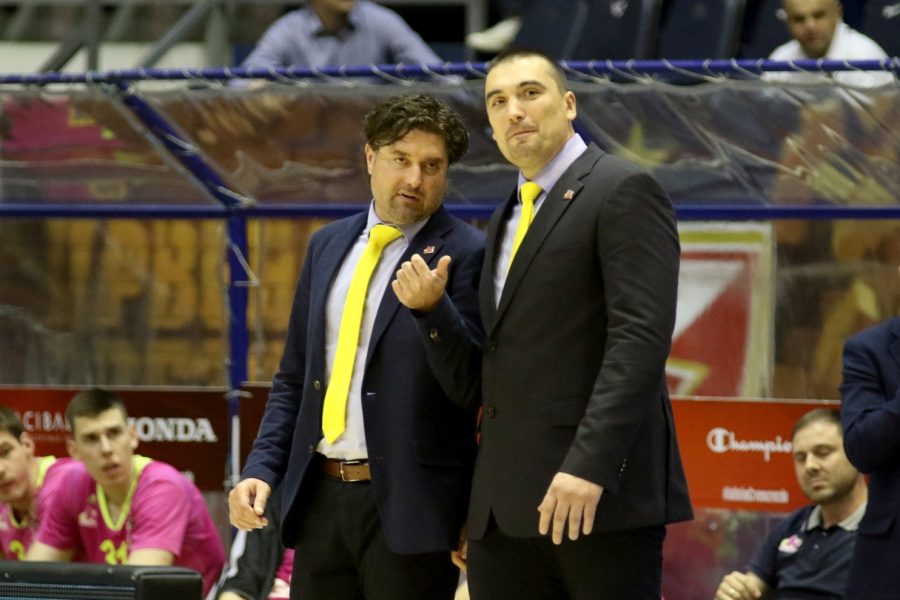 MILOJEVIC: "WE KNEW THAT WE DON'T EXPECT EASY JOB IN SUBOTICA"
Players of Mega Leks after a good performance in the second half they won with 30:48, mastered in Subotica domestic Spartak with 72:88.
In important moments with excellent and aggressive defense as well as five tied points Djordje Simeunovic stressed out. At a press conference after the match he said that this was a very important game psychologically for Mega:
– After a very unpleasant defeat against Dynamic, this was a very important game for us to rise above all psychologically. Spartak showed why they are one of the best teams in the KLS. I would like to congratulate players of both teams. We expect a difficult match against Partizan. I hope we can show in a far better light in the rest of Super League,
stressed Simeunovic.
Coach of Mega Leks Dejan Milojevic pointed out that the team came to their game in the second half:
– An important victory for us. Spartak showed that it is hard to beat team at home, they beat Borac, Partizan struggled against them, against Zvezda they played a very solid match. We knew that we do not expect an easy job as it was seen in the first half when we struggled. In the second half we came to our game and finally deservedly won. We expect a series of matches at home where we play three times in a row, we need as soon as possible to raise and move to winning,
said Milojevic.
Photo: Mega Leks / Ivica Veselinov