PIONEERS OF MEGA DOMINATED TO THE U15 FINAL TOURNAMENT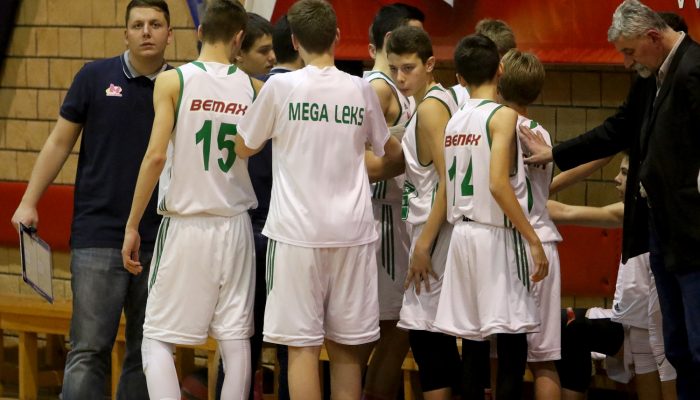 KK Banjica Mega pioneers finished with perfect score Semifinals MK tournament KSS 2017, since in the third round beat KK Pirot to 71:75 (9:24, 22:14, 21:27, 19:10).
Players of Stefan Bulatovic with all three wins and point difference plus 43 convincingly qualified for the U15 Finals Tournament KSS 2017.
The best in the ranks of Mega was Marko Andric with 19 points, 13 rebounds, 8 assists and 5 steals, also excellent was Luka Paunovic with 14 points and 15 rebounds.
Pioneers of Mega previously completed Quality league KSB with a convincing first place with a score 21-1 and point difference plus 393. This season they have already won the Mini cup Beobasket 2017 which is organized by the KSS and was held in February in Nis.
Banjica Mega: Petojevic 11, Pecanac, Gusic 9, Andric 19 (13 rebounds, 8 assists, 5 steals, index 40), Djordjevic 12, Tepavac, Kovacevic 2, Paunovic 14(15 rebounds, index 24), L. Andric, Barac, Krtinic 2, Eric 6 (11 rebounds).
Photo: Mega Leks / Ivica Veselinov