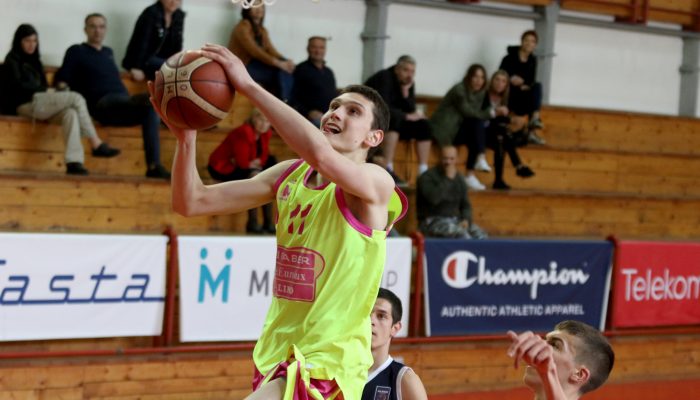 CADETS OF MEGA BEMAX AT PLUS 72 AGAINST HISAR
Cadets of Mega Bemax more than convincingly defeated KK Hisar from Leskovac with 114:42 (29:7, 25:16, 30:3, 30:16) within the remaining mathc of round 20 of Triglav Cadet League of Serbia. Cadets of Mega resolved the question of winner in the first half and particulary have been uppermost in the third quarter with a score of 30:3.
The most efficient in the ranks of Mega Bemax were Langovic with 29 points and Trifunovic and Mehić both with 18.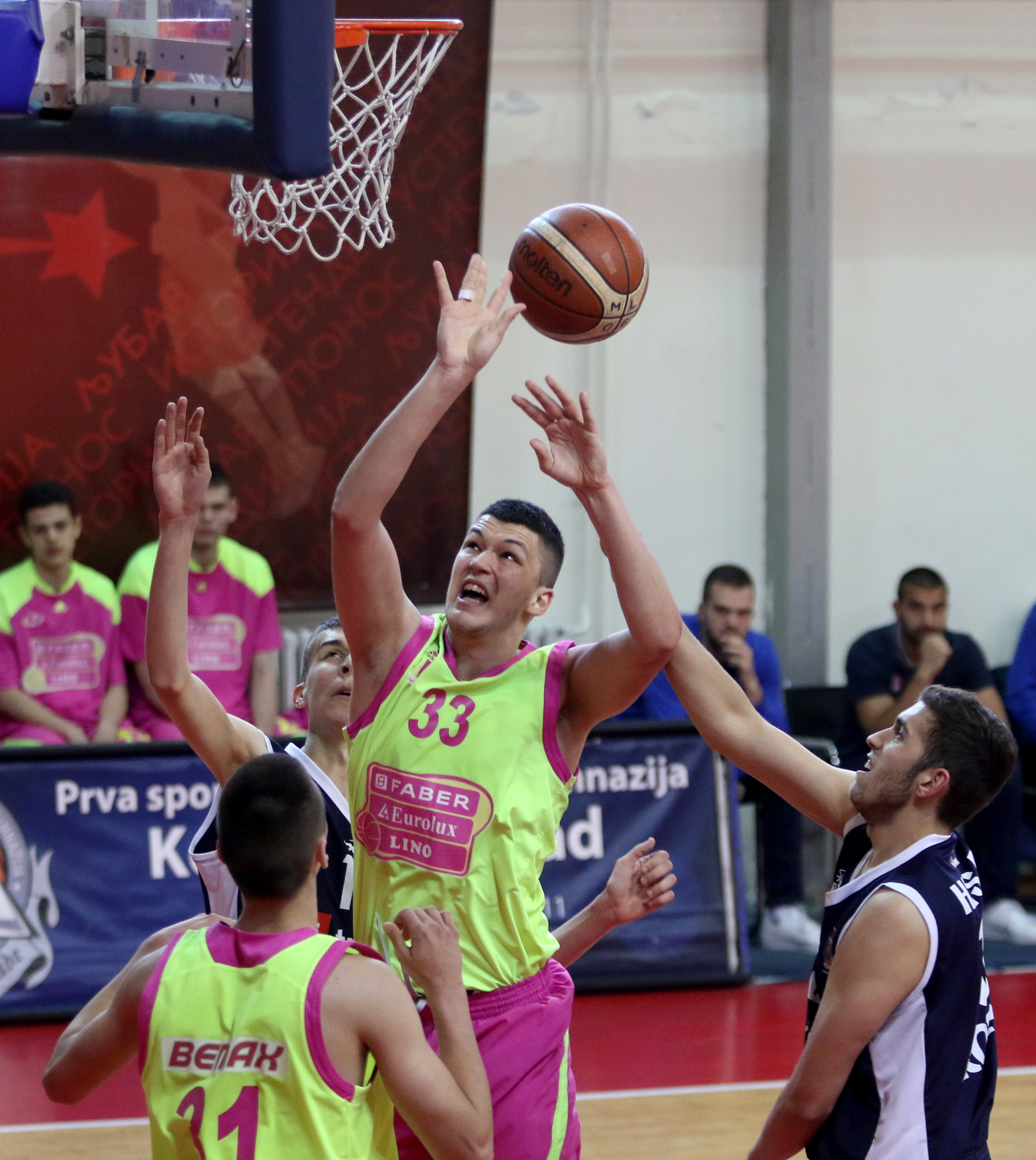 After 20 rounds players of coach Marko Andjelkovic shares 2nd place on standinds with a score 16-4 and in the next round will visit Crvena zvezda mts.
Mega Bemax: Music, Islamovic 8, Langovic 29 (8 rebounds, index 34), Trifunovic 18, Miskovic 16 (11 rebounds), Cerovina 11 (7 assists), Vicentijevic 6, Cirovic 3 (8 rebounds), Nedeljkovic, Draganic 5 ( 7 assists), Mehic 18 (16 rebounds, index 31).
Photo: Mega Leks / Ivica Veselinov