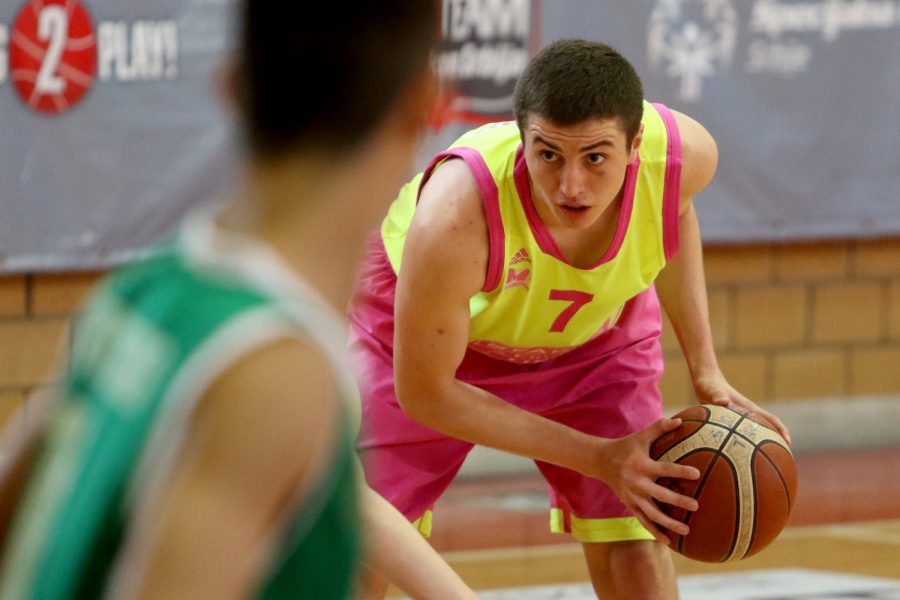 CADETS OF MEGA BEMAX KEPT SECOND PLACE WITH WIN AGAINST SPORT'S WORLD
Cadets of Mega Bemax within the 18th round of the Triglav Cadet league of Serbia convincingly defeated Sport's World with 85:52 (26:7, 18:16, 27:8, 14:21). Cadets of Mega were especially compelling in the first and third quarters of the match when they scored total of 53 points and only 15 received.
The best in the ranks of Mega Bemax were Altin Islamovic with 21 points and 11 rebounds and Aleksandar Langovic with 17 points and 12 rebounds.
After 18 rounds, players of coach Marko Andjelkovic are second at standings with a score of 15-3 and in the next round will play away against Zemun Fitofarmacija.
Mega Bemax: Music 2, Islamovic 21 (11 rebounds, index 30), Langovic 17 (12 rebounds, index 27), Trifunovic 9, Miskovic 4 (8 rebounds), Cerovina 14 (7 rebounds), Vicentijevic 2, Cirovic 4, Nedeljkovic 7, Draganic 5.
Photo: Mega Leks / Ivica Veselinov