MEGA WITH 100 GOT REVENGE IN ZAGREB AGAINST CIBONA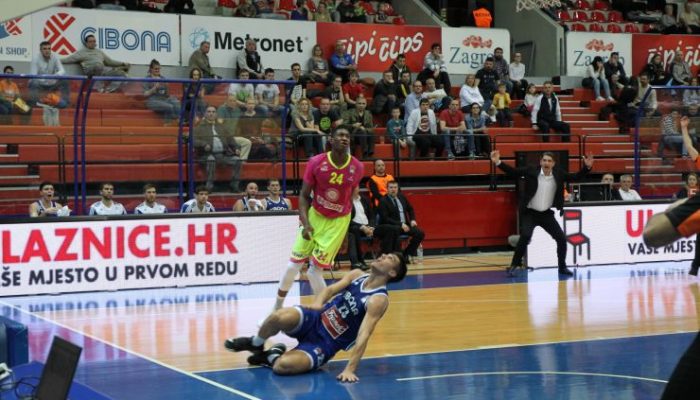 Players of Mega Leks managed to get revenge with interest to Cibona after in the 25th round of ABA league they beat them in Zagreb with 88:100 (31:28, 19:25, 14:22, 24:25). Players of Dejan Milojevic in the first part of the regional competition lost by 11 points difference, but with the great game at the end of the third and beginning of the last quarter resolved match and eventually deservedly celebrated. Coach of Mega in this match could not count on Vlatko Cancar and Ognjen Carapic. Also with the team did not travel to Zagreb Djordje Simeunovic and Stefan Glogovac nor Aleksandar Marelja who became a new member of the Spanish team Real Betis.
Even six players of Mega Leks were double-digit at the end of the match, Zagorac scored 22 points, Rebic 17, Mushidi and Jaramaz 15 and Kaba 10. In Cibona best was Sakic with 18 points. With this victory Mega came up to 10-15 score so in the last round against team Karpos Sokoli will try to finish the league in the top half of the table. Match with the Macedonian team is scheduled for Friday March 10 from 20:00 in the Hall PSC Pinki in Sremska Mitrovica.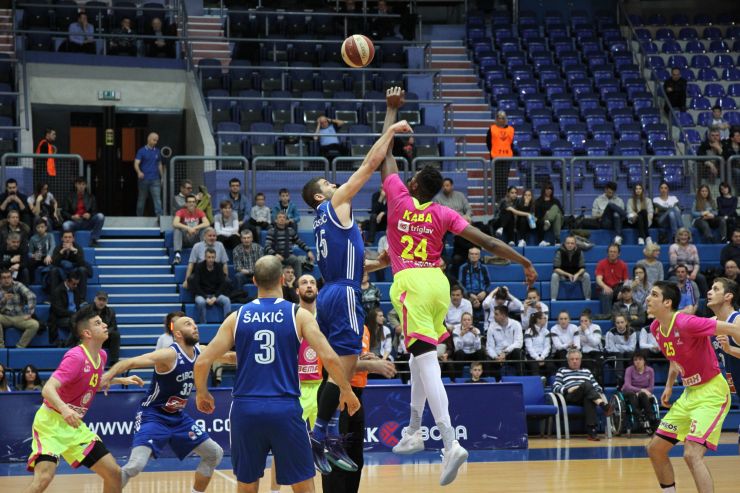 Dejan Milojevic started the match with the following five: Novak, Kapetanovic, Zagorac, Spasojevic and Kaba. Cibona better opened match with two basket under a foul and reaches 9:2. The series breaks Jaramaz with drive for 2 plus 1 and then Mushidi tied points so Mega took the lead 12:13. Cibona with threes came to plus 5, but Rebic with series of points did not allowed them to peel off, however, effective first quarter ended with 31:28.
Kaba and Zagorac were hitting threes at the beginning of the second quarter so Mega took lead 33:34. Cibona holds close result with threes but Zagorac took Mega to a plus 5 on 4 minutes before the end of the quarter. Mega keeps advantage with offensive rebounds and points of Kabe and result at half time was 50:53.
The second half opens Zagorac with three, but in the next few minutes Mega fails to come off. However, after a time-out of Milojevic at 59:61, Mega has played great on both sides of the field, Samardziski closed the paint and with three pointer of Mushidi increased the advantage to 9 points, 59:68. Cibona's coach requested a time-out, but the series of Mega Leks continued to plus 14, 59:73. By the end of quarter Mega has managed to keep a double digit lead, 64:75.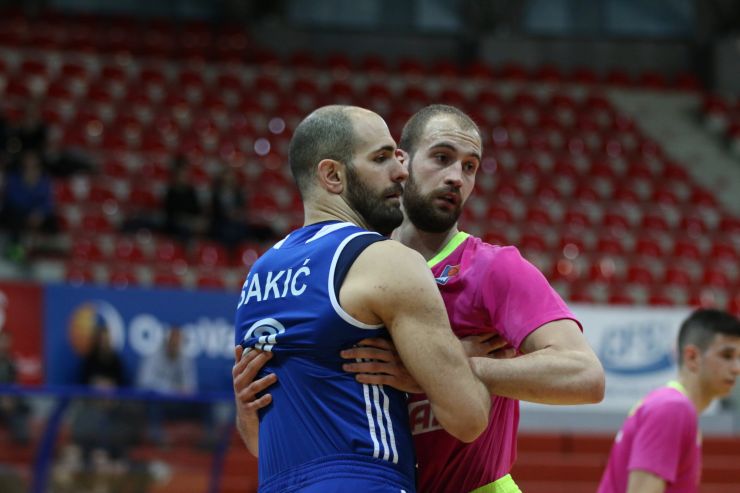 At the beginning of the last quarter of Mega after good defense and points of Jaramaz and Zagorac comes to plus 15. Cibona answered with mini-series 5:0 followed by Milojevic time-out. Spasojevic excellent find Jaramaz under the basket. Rebic then hit two triples with two steals and with points of Spasojevic Mega wraps up match with 75:92 with 4 minutes until the end. The rest of the match Mega routinely brought to an end for the final 88: 100.
Cibona: Reynolds 8, Uljarevic 3, Sakic 18, Marinelli 3, Maric 3, Coric, Bosnjak 10, Rozic 13, Slavica 11, Joksimovic 7, Gospic 12.
Mega Leks: Mushidi 15, Rebic 17 (6 rebounds, 7 assists, 4 steals, index 28), Djokovic, Jaramaz 15 (6 rebounds), Spasojevic 14, Kaba 10 (6 rebounds), Zagorac 22 (6 rebounds), Tejić 5, Novak, Kapetanovic, Samardziski.
Photo: Cibona / Zeljko Baksaj / Gordan Laušić