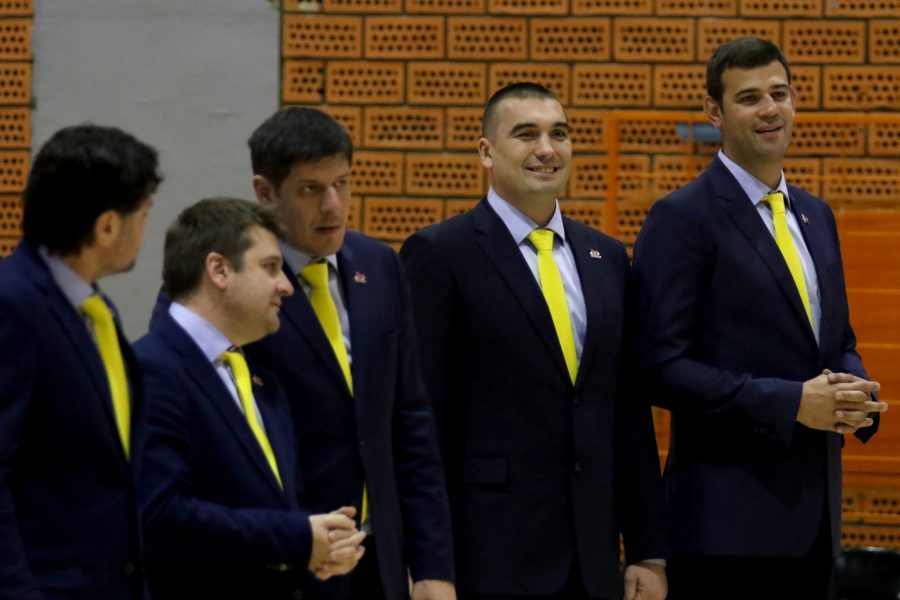 MILOJEVIC: "GREAT DEFENSE IN THE THIRD QUARTER DECIDED THE WINNER"
Players of Mega Leks with the great performance in the second half came to victory in Bar against Mornar with 81:89 and thus probably made a crucial step in the fight toward survival in the ABA league after they now have two victories more than teams from the relegation zone.
Best in the ranks of Mega Leks was Ognjen Jaramaz with 21 points. Guard of Mega Leks pointed out that the team reached an extremely important victory:
– We played a very good match from the beginning to almost until the end. We had a few bad decisions in the last quarter, but it did not affect the final outcome. We recorded an important victory, practically we survived in the league and now we in the last three rounds need make an effort to get as many wins and achieve better ranking,
said Jaramaz.
Coach of Mega Leks Dejan Milojevic said that the team will try to finish the season with more wins:
– I am pleased with the victory. I believe in my team, I know that we can beat anyone, but Mornar is a renowned team and it is not very realistic to expect a victory against them in the Bar. We played a very good match under pressure because with this victory we probably ensured survival. Since we have a tough schedule until the end, if we lost here, we would come to a situation where we would have some matches under compulsion need to win. We will try to finish the season in the best light possible and with as many wins,
said Milojevic and then referred to the crucial third quarter:
– The key was the third quarter we played very well, the defense was really top notch. I played with a short five of the third quarter, I put Zagorac on power forward and it resulted that this period we get the 15 points difference, for 10 minutes, we received only 11 points. Here we made a difference and then finished the game well, even though we had mistakes inherent with this young players. Fortunately, Mornar was unable to give us serious threat and to reverse the result,
said Milojevic.
Photo: Mega Leks / Ivica Veselinov