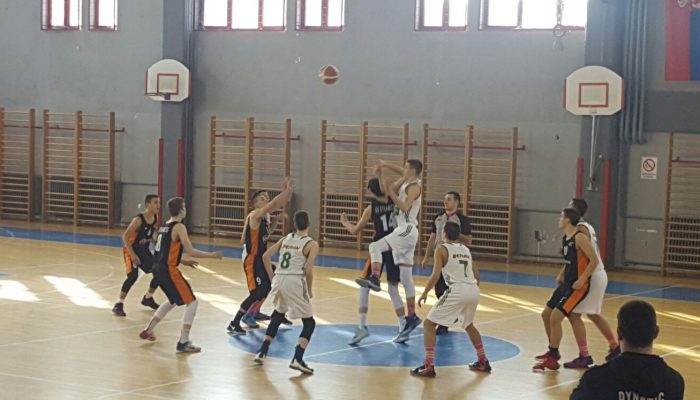 PIONEERS OF MEGA CONVINCING AGAINST DYNAMIC FOR SEMI-FINALS OF MINI-CUP
Pioneers of KK Mega Bemax qualified for the semi-finals of the competition "Mini-Cup Beobasket 2017" which is be held in Nis, since they beat their peers from KK Dynamic with 77:60.
The most efficient in the ranks of KK Mega Bemax were Marko Andric with 23 and Stefan Agoc with 21 points. Players of coach Stefan Bulatovic will in the semifinals on Saturday from 13:30 in Elementary School "Miroslav Antic" in Nis, meet with better from the duel Partizan – Konstantin.
Mega Bemax: Petojevic, Pećanac, Gusic, M. Andric 23, Djordjevic 12, Barac 1, Kovacevic 2, Paunovic 12, L. Andric 6, Agoc 21, Krtinic, Eric.
Photo: Mega Leks