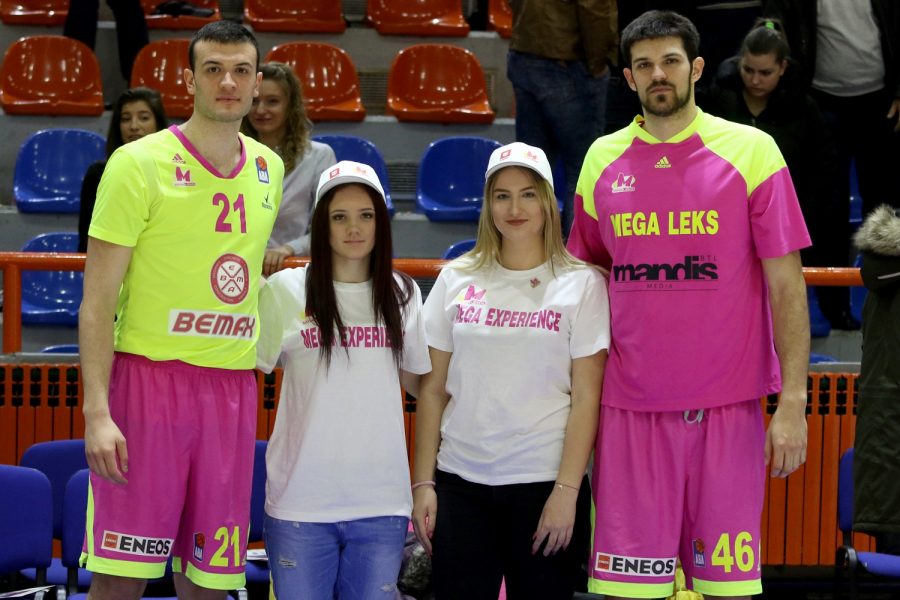 MEGA REASON FOR HAPPINESS AFTER MATCH WITH IGOKEA
After an extremely important victory of Mega Leks over Igokea with 101:84, the audience in the hall PSC Pinki in Sremska Mitrovica greeted players with great applause, since the fight for the defending Radivoj Korac Cup in Nis begins next week. Reasons for satisfaction has been a lot since match had a humanitarian character because the funds raised from ticket sales went to help eleven-family Jovanovic in Macvanska Mitrovica, andMega helped action with purchased 300 tickets, which were divided to schools in Sremska Mitrovica.
And the match against Igokea continued with the project "Mega Experience" and this time the guests of the club were the future Olympic hopes Katarina Maricki and Aleksandra Baksa.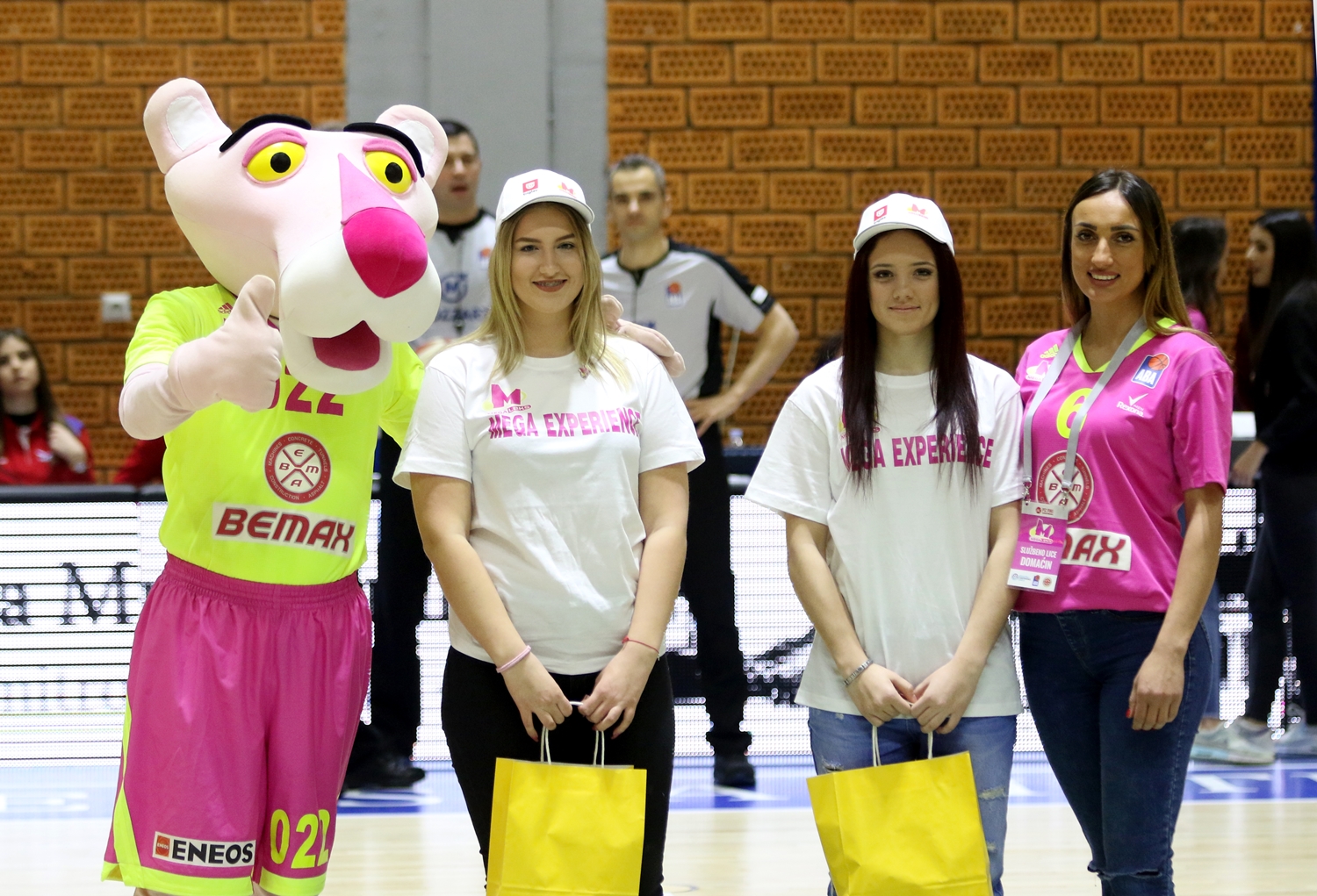 Katarina is a excellent student of II class of High School "9. maj "in Sremska Mitrovica and is engaged in target shooting for 6 years. She is training at The Gun Club "Zivko Relic – Zuc" and since last year is a permanent member of the junior national team of Serbia. Katarina is a national champion in her category and in March is expecting European Championship in Slovenia. Her role model is Jasna Sekaric.
Aleksandra is an excellent student of class III class of High School "9. maj". She is training handball for 6 years in WHC "Srem" in Sremska Mitrovica with which she competes in the First League of Serbia and also performs for WHC "Zeleznicar" in Super League. Aleksanda plays for the junior national team of Serbia, with which she expects European Championships this year. City of Sremska Mitrovica declared Aleksandra for the best athlete in 2016 in the junior competition. One of her favorite basketball player is Nikola Rebic.
During the presentation of teams, Katarina and Aleksandra were welcomed with players Mege and they watched match from the special courtside seats in the colors of the club. In the break between the first and second quarter they were presented to the audience in Sremska Mitrovica, who awarded them with with applause, and Mega Leks prepared gift packages for them.
In addition to the important victory Mege, Katarina and Aleksandra were particularly delighted because at the end of the match as a souvenir they taken photos with the players Stefan Glogovac and Aleksandar Marelja.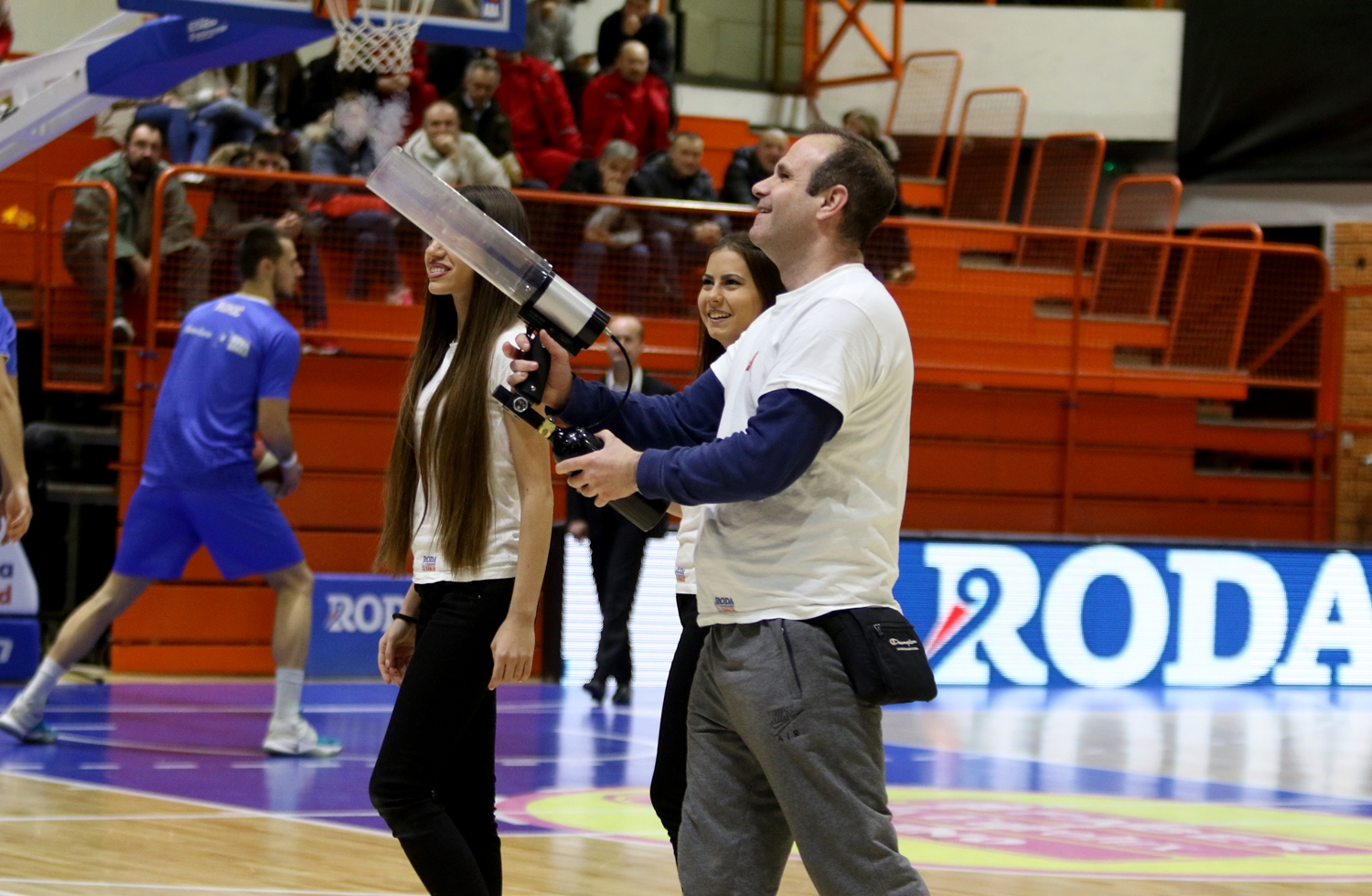 During the breaks during the game from special sporting rifles to the stands were shot shirts of company Roda. In the first half of the match was organized shooting from different positions for a valuable prize – a plasma TV, a gift of the company Roda.
Three contestants together with their children first shot free throws, and contestant that was accurate then had two attempts to hit half-court shot. Unfortunately, this time was not precise, but all contestants received consolation prizes, gift packages of company Roda.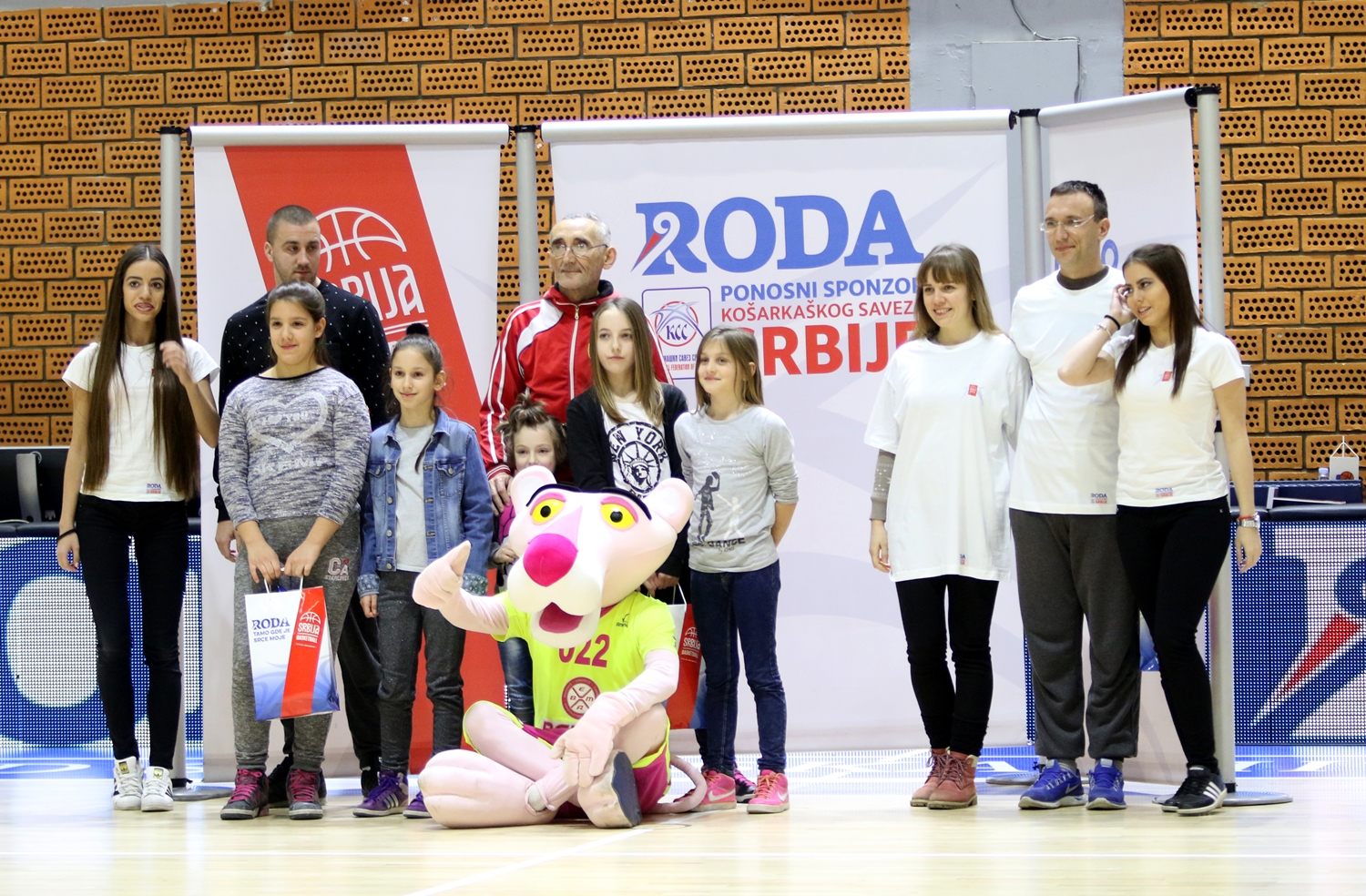 Foto: Mega Leks/Ivica Veselinov