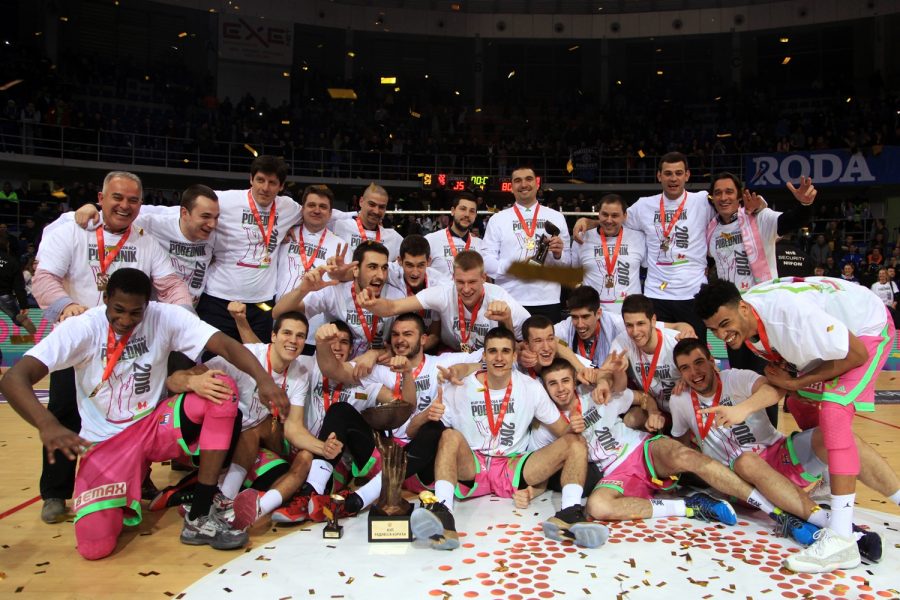 MEGA STARTS DEFENDING OF THE CUP AGAINST DYNAMIC
Today at the hotel "M" in Belgrade was held the draw for the final tournament of "Piraeus Bank Radivoj Korac Cup", which will be played at SC "Čair" from 16th to 19th of February, where Mega Leks will defend the trophy started quarterfinal duel against Dynamic. The match is scheduled for Friday, February 17, from 17 pm and the winner will play in the semifinals against the winner of the match Partizan – Dunav.
From 17th to 19th of February, also in Nis, will be held the first "Mini cup Beobasket 2017" which will bring together the pioneers team of Mega, who in the last season in the first year of selection in the Club, under the leadership of coach Stefan Bulatovic won second place in Serbia. The draw that was held for seniors, will also apply to the pioneers so KK Banjica Mega will also in the quarterfinals play against the Dynamic and the match will be played on Friday 17 February from 14:00. Final is scheduled for the week of February 19th from 13:00 in SC "Cair".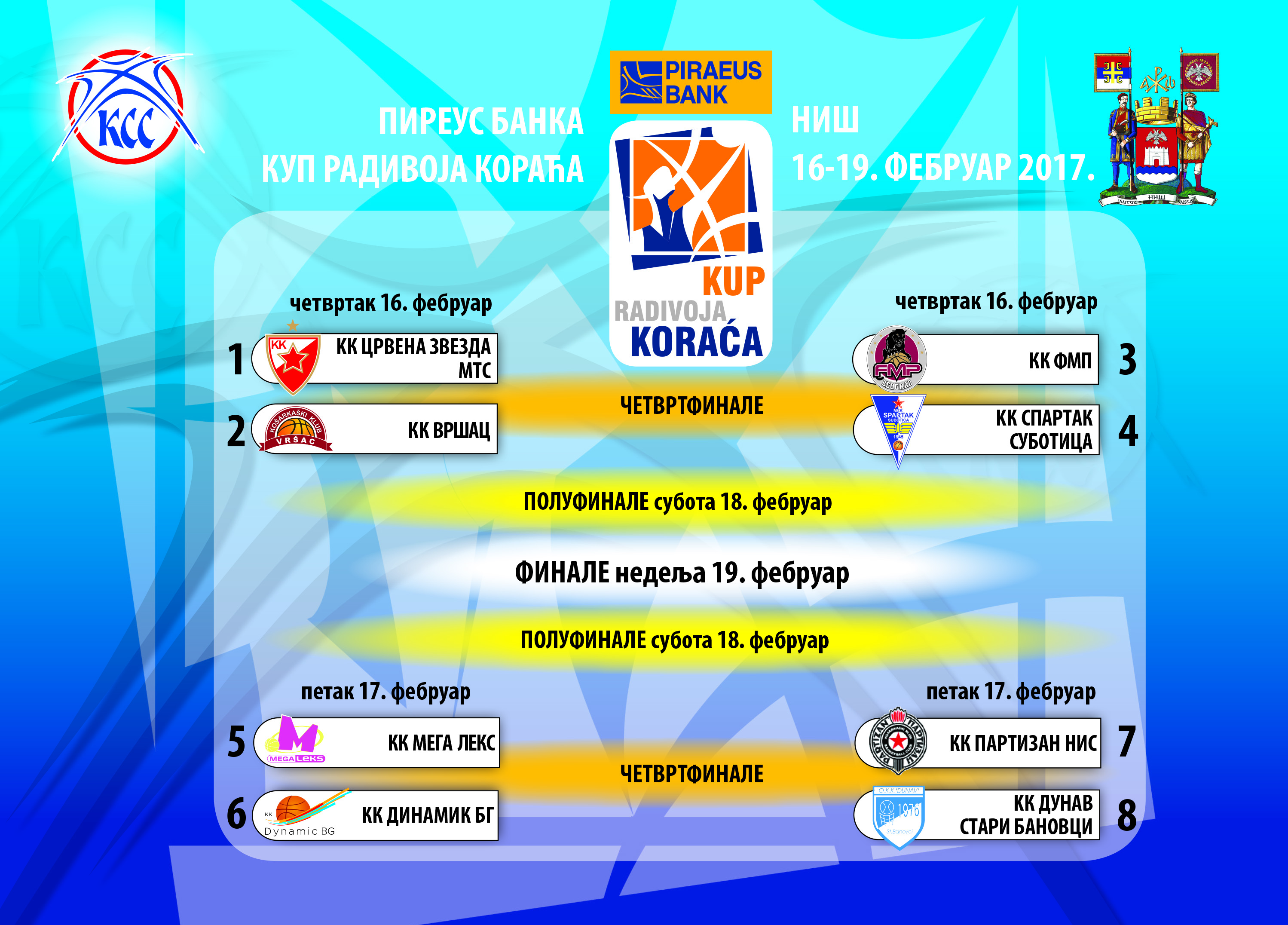 Coach of Mega Leks Dejan Milojevic says that the already in the quarterfinals is expected hard match:
– Cup is a specific competition where in one game decides everything and that each team has its own chance. The layout is such that in the semi-finals expect us Partizan who this season played well, all with the condition that we beat Dynamic, who is a great team. This year they are revelation, I watched a few games, they are playing really well, "Muta" Nikolic is a great coach. Let's go step by step, we will have a tough job in the quarterfinals. We are in a fight for survival in the ABA league and it is certain that some of our thoughts are focused on that. We'll have a few days to forget about the pressing problems that we have and we try to play the best possible, and what will it be enough, we will see,
said Milojevic.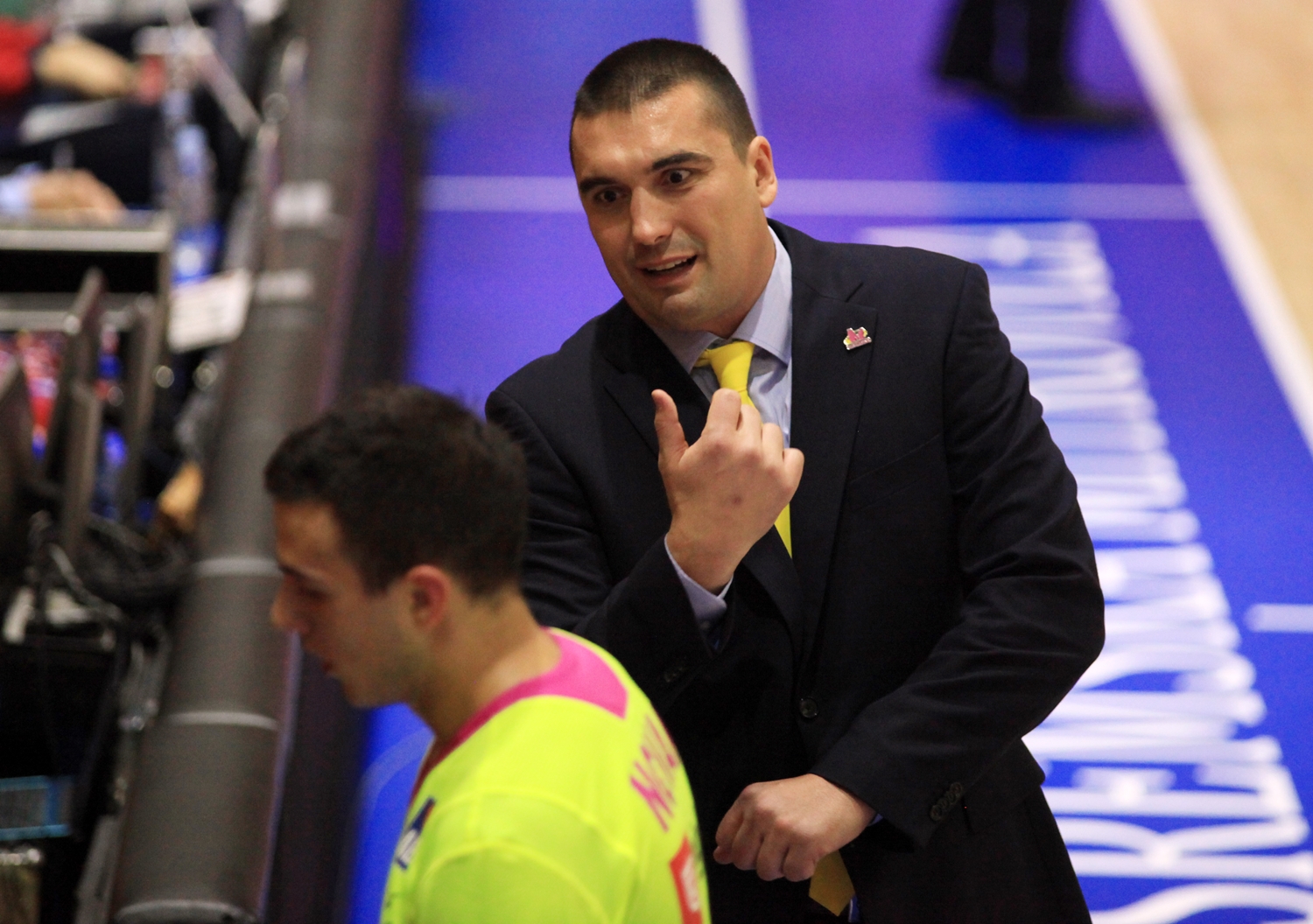 Captain of Mega Leks Jovan Novak said that Dynamic is quality team:
– In the quarterfinals we meet with one of the best teams from KLS. Dynamic has a very good team and we are expecting a difficult job in the fight for the semi-finals, where we are most likely waiting for Partizan. There's still plenty of time until the beginning of the Cup and now we have to focus on the next two matches in the ABA league that await us in the meantime,
said Novak.
Last season in Nis Mega won the first trophy in the club's history with win in the final against Partizan 85:80. Before the start of the fight for "Zucko's Lefty", Mega Leks will play two games in the ABA league, on Saturday away against Krka and on 12th of February in Sremska Mitrovica against Igokea.
Photo: kss.rs, Mega Leks/Ivica Veselinov