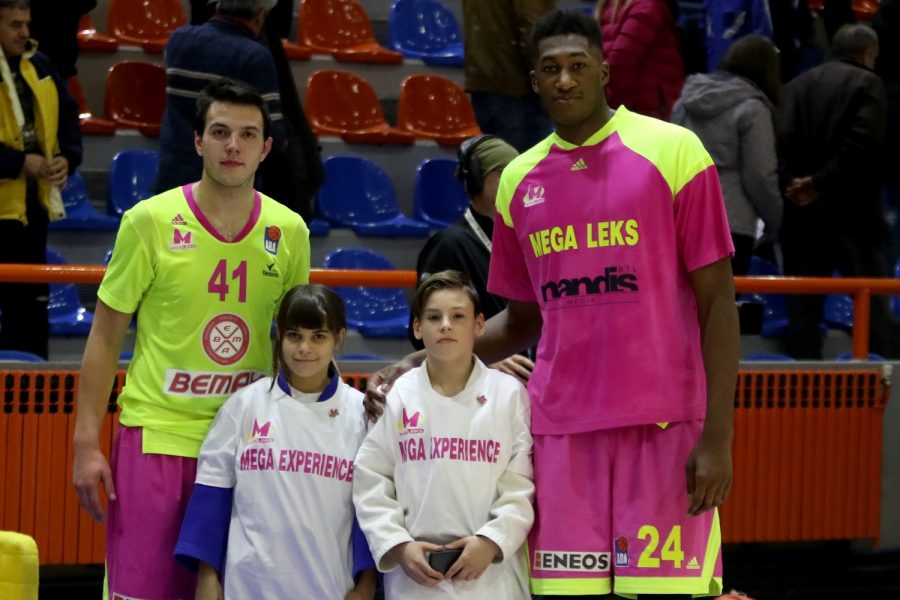 MEGA JUDO ATHLETES IVANA AND UROS CELEBRATED WIN OF MEGA
At the game against FMP basketball team Mega Leks continued with the project "Mega Experience" in which the guests at the matches are young and talented from Sremska Mitrovica. Guests of the club were young judo athletes Ivana Atarac and Uros Antonic who together have over 110 medals from various competitions.
Ivana and Uros are students sixth grade of elementary school "Triva Vitasović Lebarnik" in Lacarak and both practice judo for four years. Ivana is a champion of state and champion of Vojvodina in the category of pioneers up to 36 pounds while Uros is champion of Vojvodina in the category of pioneers up to 38 kilograms.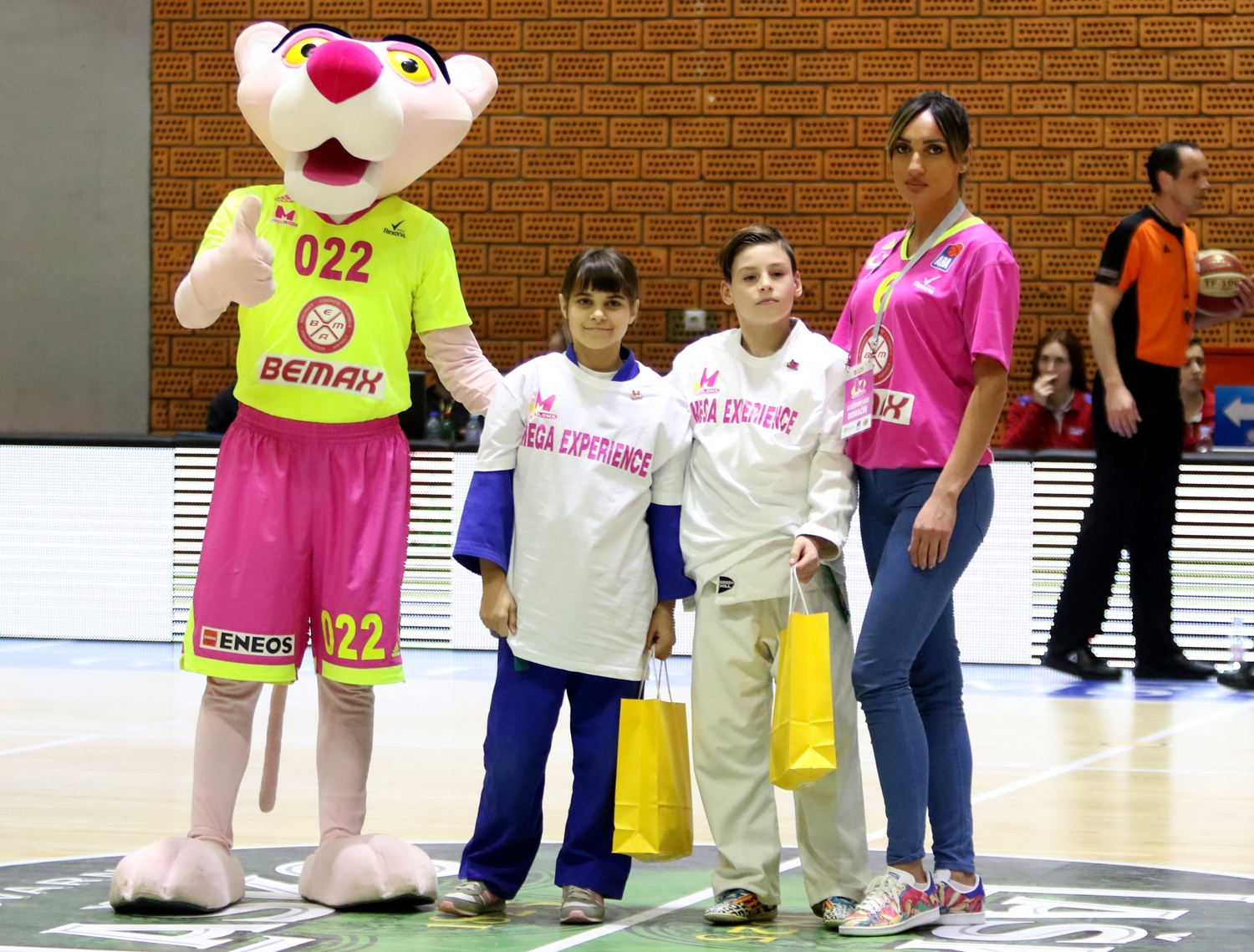 Ivana and Uros first at the presentation of the team welcomed the players of Mega and then they watched the match from a special courtside place in the colors of Mega.
In the break between the first and second quarter, Ivana and Uros were presented to the audience in the hall, when they showed their skills in judo, for which they were awarded applause from the audience in the hall and then received gift packs from Mega Leks.
The reasons for satisfaction at the end of the match was much since Mega won again while Ivana and Uros saved as a souvenir group photo with Alpha Kaba and Jovan Novak.
Photo: Mega Leks / Ivica Veselinov