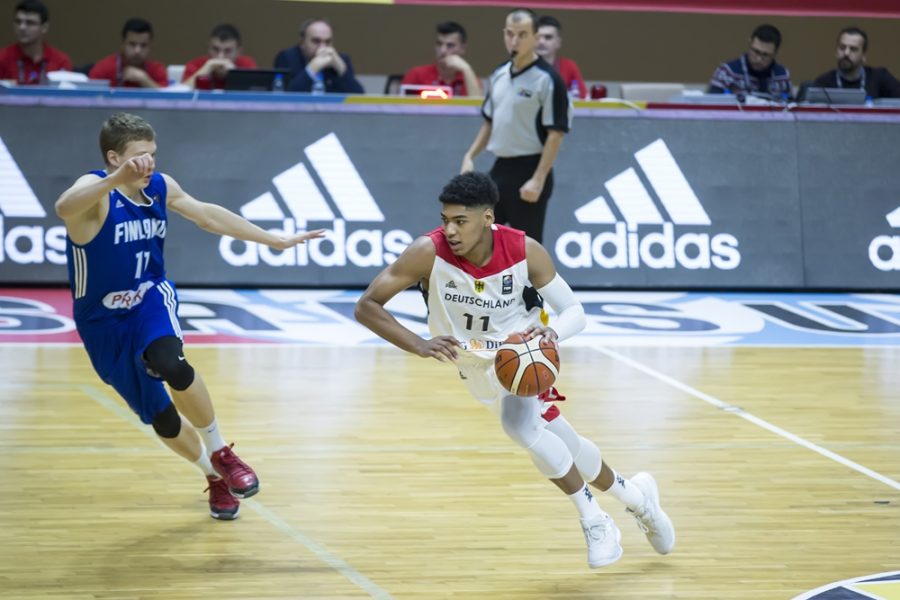 GOOD START AT U18 EC, MUSHIDI BEST IN WIN OF GERMANY
In Samsun in Turkey today started the European Championship for players under 18 years and the players Mega had a successful first day.
Juniors of Serbia won against their peers from Slovenia with 68:60 (13:18, 19:13, 15:14, 21:15). Nikola Miskovic scored 6 and Novak Music 3 points.
Kostja Mushid celebrated with Germany against Finland with 92:63 (21:16, 26:12, 23:18, 22:17) and guard of Mega was the most efficient in his team with 18 points in 21 minutes on the floor with 6 assists.
Tomorrow from 16:30 to Serbia meets with Russia and from 18:44 their match will play Germany and Greece.
Photo: FIBA Europe