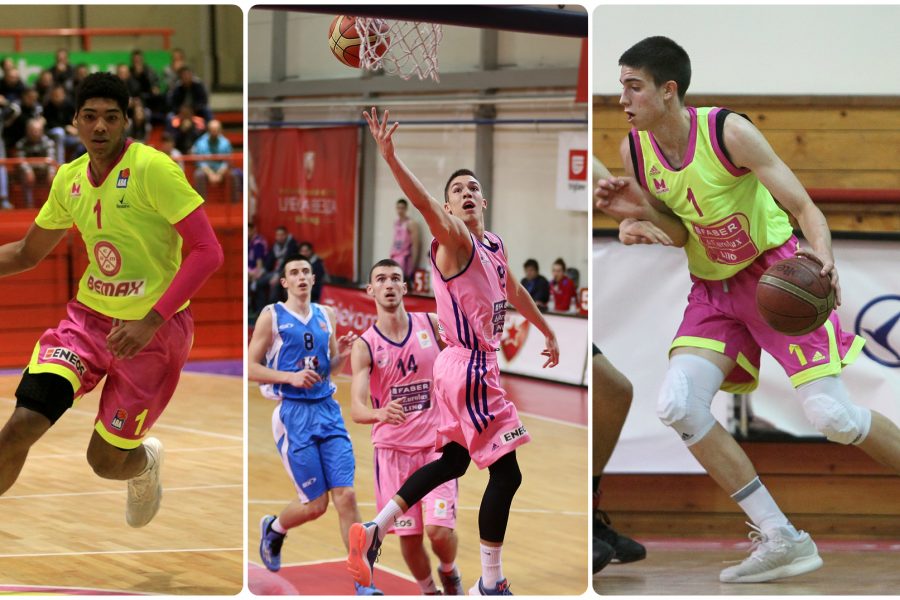 THREE PLAYERS OF MEGA ON U18 EUROPEAN CHAMPIONSHIP
Three players of Mega Leks traveled to U18 European Championship which will be played from 16th to 22nd December in Samsun in Turkey.
With the national team of Serbia traveled Novak Music and Nikola Miskovic while for German NT will play Kostja Mushidi.
Kostja Mushidi this season for Mega Leks in average achieved 10.8 points in Basketball Champions League while in ABA league has averaged 8.9 points. Novak Music is on loan in Smederevo where in KLS in average per game has 9.6 points and 3 assists. Nikola Miskovic plays for Mega Bemax in Roda Junior League of Serbia where he averages 20.3 points and 4.4 rebounds.
Serbian in the first round on December 16th will play against Slovenia. Other National teams in the group are Russia and France.
Photo: Mega Leks / Ivica Veselinov