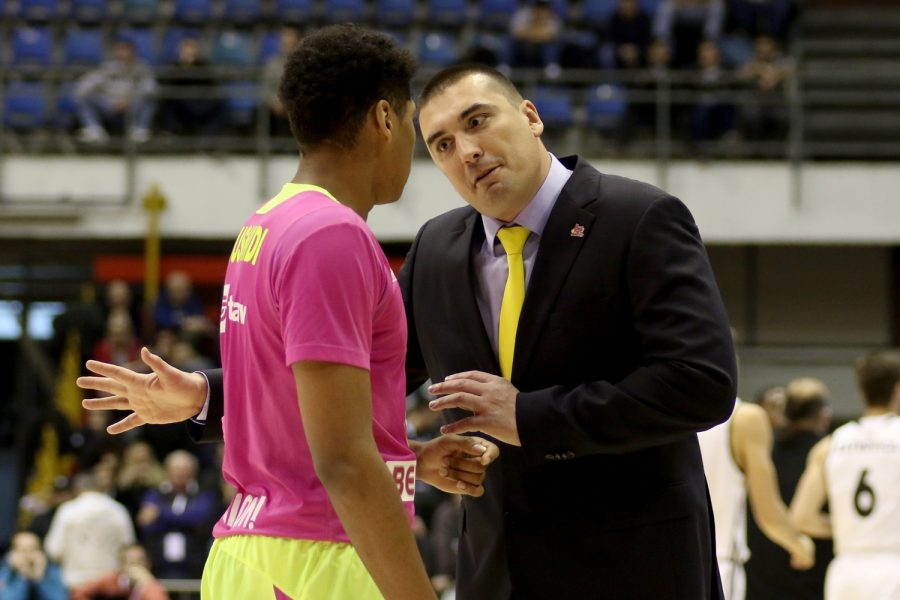 MILOJEVIC: "WE SUCCEED TO MAKE GAME HARD FOR PARTIZAN"
During the entire course of the match with Partizan, Mega Leks was continuously "in the game" but lacked concentration in crucial parts of the game. With a large number allowed offensive rebounds to opponent (16), Mega failed to defend key attacks in the finish match and in the end missed a great victory.
Point guard of Mega Leks Jovan Novak pointed out that the team played most of the match correctly:
– Congratulations to Partizan on deserved win. We mostly played properly, but we should not allow them offensive jumps and to win 50-50 possessions. They had a greater desire and deservedly won. We have not disgraced, we have shown that we are a young team and we want to play basketball. We need to continue to train and hope that the next game will be even better,
said Jovan Novak.
Coach of Mega Leks Dejan Milojevic pointed out that despite the victory of the home team, it is evident that the Mega is rising form:
– Congratulations to Partizan NIS on deserved win. They are a quality team with a great coach. I'm not unhappy with the way we played because we forced them to play a good game to beat us. We have kept egal to late in the game, they hit some tough shots, and in the end they deserved to win. We have not played rebounding well, they took almost every no ones ball. Lukovic in this segment caused us many problems. We we played well and we had five or six points difference, rather than break and to get to plus 10, we dropped advantage. This is normal when a team is so young. It is evident that we have a rising form, we managed to tantalize quality team like Partizan. When you look at how we looked like a month and a half now, this is a different team. It remains for us to continue to making progress. When it comes to collect everything we play in Europe and this, it is evident that we have a bright future,
said coach of Mega Leks.
Photo: Mega Leks / Ivica Veselinov