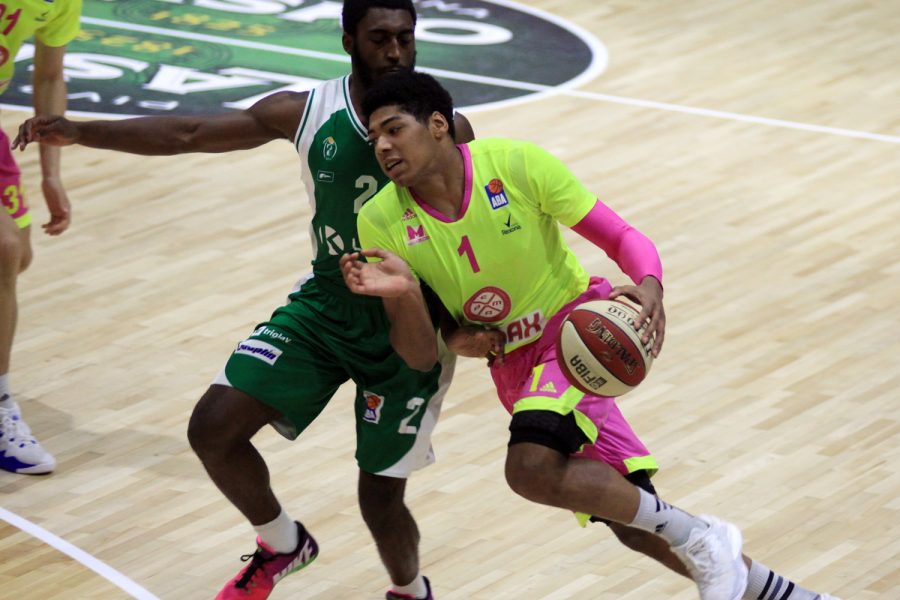 MUSHIDI: "WE ARE GIVING OUR BEST ON PRACTICES, I BELIEVE THAT WINS WILL COME"
Players of Mega Leks will on Friday 11th of November from 20:00 continue competing in the ABA league within the 9th round game against Igokea in Laktasi. Mega has lost the last three matches in both competitions with a total of five points difference so the match in Laktasi will be of great importance to improve standings in regional competition.
Due to injuries Dejan Milojevic will not be able to count on Spasojevic, Glogovac and a Carapic, and to them on the list of injured players joined Marko Tejic who also did not play in the Basketball Champions League against Juventus two days ago.
Coach of Mega Leks Dejan Milojevic said the team expects a tough match on Friday:
– Igokea is a quality and experienced opponent and we expect a tough match in Laktasi. The last game they won away in Zadar, before that played matches on one ball against Zvezdda and Buducnost. We tied three games on one ball, which we did not win but we have to stay positive. We train very hard and if we play good defense against Igokee, I believe that we will get some luck and get to victory in Laktasi,
Milojevic said.
Mega Leks and Igokea in the ABA league so far met six times with the score 4-2 for Igokea. Last competitive match was in the 19th round of ABA league last season when Igokea won in Laktasi with 80:75. The same teams met in the preseason tournament in Cacak where Igokea celebrated with 63:58. After 8 rounds ABA league, Mega has a 2-6 record while Igokea has partial success, 4-4.
Guard of Mega Leksa Kostja Mushidi pointed out that the team looks ahead, and he believes it's time for victory:
– We work hard at practices and I believe that it will soon show results. Igokea is a quality opponent but I believe in our team. All starts from the defense so if it is at the required level, we will have our chances of triumph that would meant a lot to us, in results and confidence of the team. We look ahead, and I believe it's time to win,
said Mushidi.
Match Igokea – Mega Leks is scheduled for 11th of November from 20:00 in the Hall in Laktasi with a live broadcast on TV Arena Sport.
Photo: Mega Leks/Ivica Veselinov