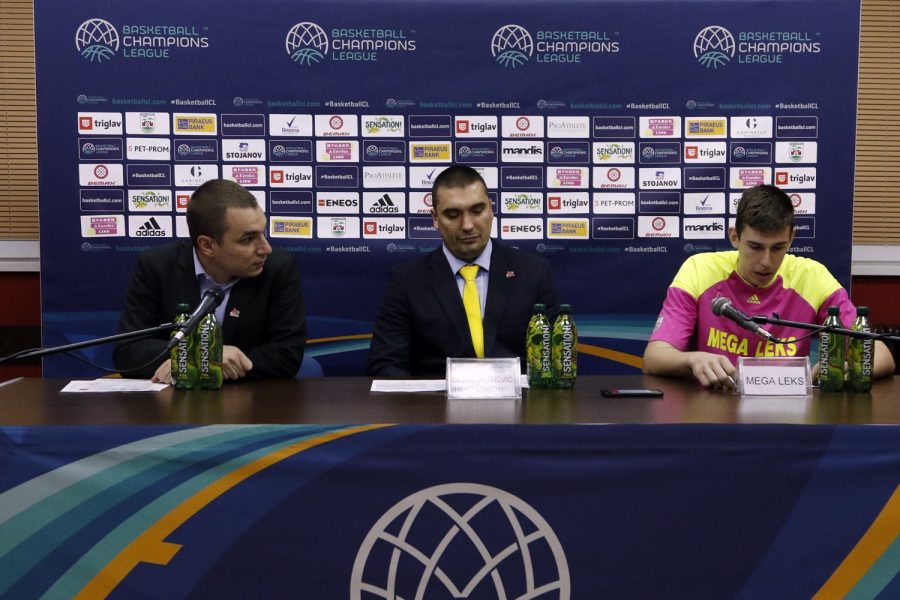 MILOJEVIC: "PLAYERS ON THE COURT GAVE THEIR BEST"
Unfortunately, another uncertain finish of the match eventually went to the opposing team but players of Mega Leks showed great fighting spirit despite the large number of absences due to injuries. With the absences of Spasojevic, Glogovac and Carapic, due to injuries in the match against Juventus did not play Zagorac and Tejic. However, Mega didn't gave up, often returning from a two-digit minus but in the end had no luck since Novak's shot for three points did not go through the hoop.
Coach of Mega Leks Dejan Milojevic said that the team needs to remain positive:
– Overall I am satisfied with how we played. Even five players we nedostajala in the match due to injuries. Each team that lacks so many players is a big problem, but the guys who were on the floor as did our best. We even had a chance to win, but we missed the last shot. This is the fifth game we've lost in the last shot. However, we have to stay positive, because I'm sure as the season progresses we will surpass in this uncertain ending. I believe in this team and I am confident that we will get these shots in the rest of the season. We train very hard and hard work will get luck on our side,
said Milojevic.
The most efficient in Mega Leks was Vlatko Cancar with 22 scored points:
– This was another close game. We showed better energy than in the match against Krka, but we missed a win. However, we managed to come back after a double-digit backlog, but we lacked a bit of luck in the finish,
said Cancar.
American in the ranks of the Lithuanian team Spencer Parker praised the game of Mega:
– It's been a very difficult game. Both teams played very well. Fortunately, we have this time come out as winners, but all praise to our opponents who fiercely fought.
Juventus coach Antanas Sireika was happy after the game:
– I am pleased with the victory. The match was difficult, congratulations to the young team of Mega Leks who, despite our lead, managed to get back in the game and the finish was very exciting.
Photo: Mega Leks / Ivica Veselinov