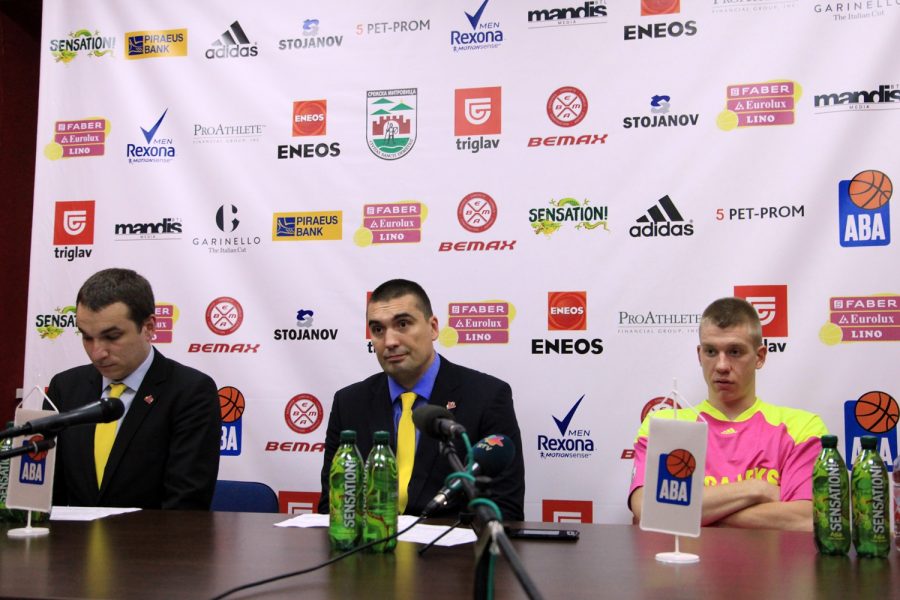 MILOJEVIC: "BIG IMPROVEMENT IN THE GAME"
Mega has shown great improvement over the previous game in the ABA league but in the finish lacked concentration and luck for win against Cedevita. In the great atmosphere in the hall PSC Pinki, players of Dejan Milojevic were on the brink of a big win but in the end celebrated guests from Zagreb.
Ognjen Jaramaz in the match against Cedevita scored 16 points. Talented guard of Mega believes that the team is on the right track:
– I will not go into an analysis of the game, but I would like to point out that we are on the right track as far as the team play. We have shown that we can cope with the best teams in the league, even we controlled much of the match with Cedevita. Time will show all the good things we do in training and results and the victory will surely come with a good game that we already show,
said Jaramaz.
Coach of Mega Leks Dejan Milojevic said that the team will play better as time will pass:
– Congratulations Cedevita on win, we lost an uncertain ending. In these matches details decide, and we and the details have not done well. At the end of the attack we let Hopson to shot and we got the three points, in attack we missed two shots, and after the time-out, we played sloppy and that's why we lost. I am pleased with how the team played, a great improvement over the previous two matches that we played against Buducnost and Crvena zvezda. I'm sure as time went on that this young team will play better and better and and that these games will bring us much needed experience,
said coach of Mega.
Photo: Mega Leks / Ivica Veselinov