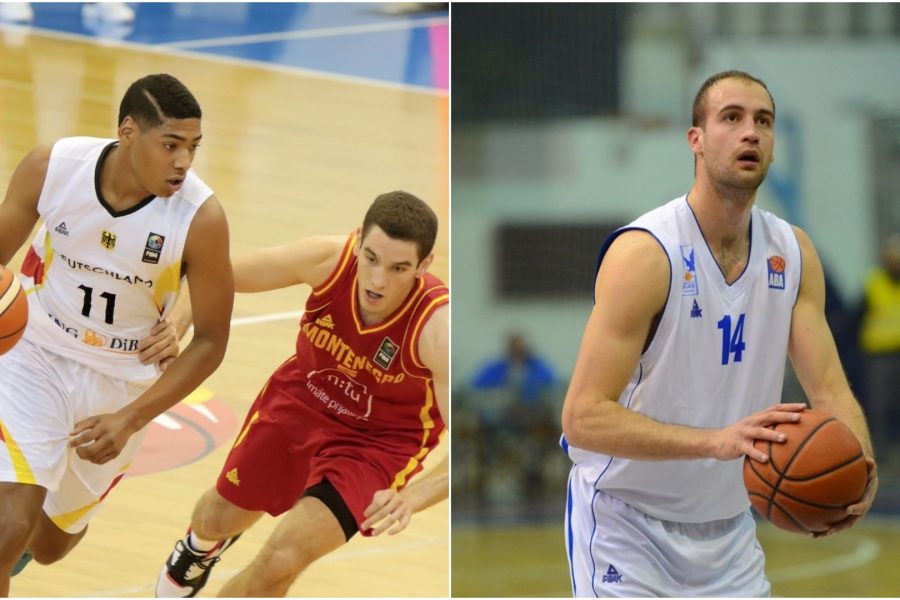 MUSHIDI AND SPASOJEVIC FIRST MEGA REINFORCEMENT FOR THE NEW SEASON!
Young German basketball player Kostja Mushidi and power forward from Montenegro Radosav Spasojevic are the first signings of Mega Leks for next season! German junior NT member who won this year's tournament, "Albert Schweitzer" in Mannheim, which is considered the unofficial world championship for players under 18 years of age, to the ranks of Mega is coming from the French Strasbourg while Spasojevic played for Sutjeska last season.
Mushidi (full name Kostja Kalonda Didier Mushidi) is born on 18.06.1998, the height is 195 cm and plays guard. He is considered for the one of the most talented players in Europe at the moment. The previous season he spent in Strasbourg, where he did not got a real chance.
At the mentioned tournament in Mannheim, where Germany won gold, he was chosen as MVP since in the final against Serbia scored 25 points and 11 rebounds.
He played for the national team of Germany in the European Championship for players under 16 years old in 2014. where he averaged was 17.7 points, 5.3 rebounds and 3.4 assists. The following year at the European Championships for players under 18 years of age had 11.6 points and 2.8 rebounds.
Radosav Spasojevic was born on 28.02.1992, he is 204 cm tall and plays the position of power forward. He began his career in Podgorica, and then he spent three years in the Austrian Arcadia and since 2013 is in Sutjeska.
In the last season for Sutjeska in ABA League on average had 11.2 points and 5.1 rebounds per game
Photo: Fibaeurope.com/Sutjeska/Foto MM