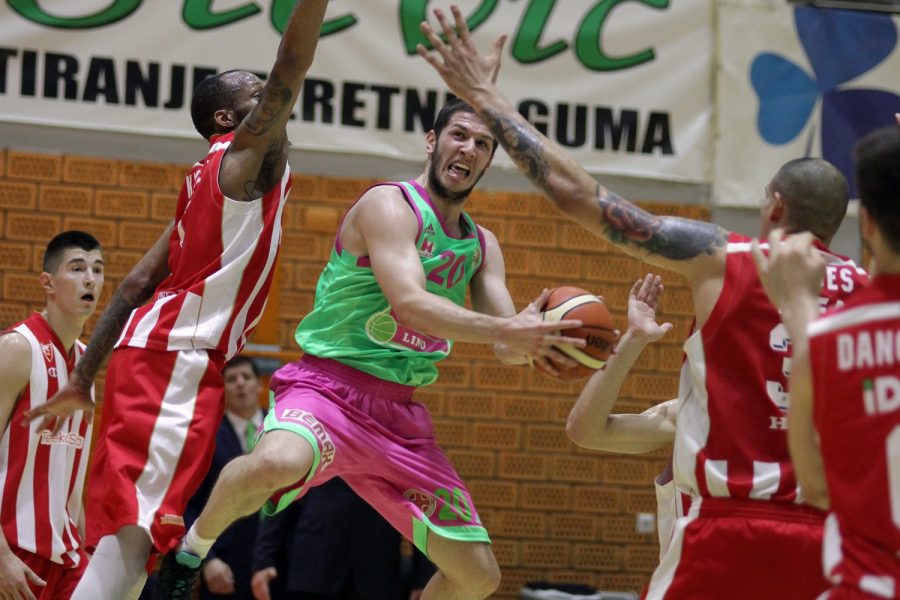 EXCELLENT GAME OF MEGA, ZVEZDA WITH OFFENSIVE REBOUNDS TO THE FINALS
Players of Mega Leks in front of about 1,500 spectators in the hall PSC Pinki in Sremska Mitrovica failed to beat Crvena Zvezda Telekom, so guests leave to the Super League finals after winning 64:74 (13:14, 25:23, 17:18, 9:19) and 0: 2 in the semi-final series. Mega during a good part of the match led but a large number of offensive rebounds of Zvezda (19) and 9 missed free throws in the end decide the winner. Mega Leks will battle for third place, where they will wait for defeated from the duel Partizan NIS – FMP.

In this game for Mega Leks because of an ankle injury sustained in the match against Partizan has not played Timothe Luwawu Cabarrot.
Dejan Milojevic started the match with the following five: Ivanovic, Popovic, Zagorac, Nikolic and Jankovic. Zvezda better starts match with 4:11 after 5 minutes. Ivanović hits with a foul and then after the block from Zubac, Zagorac hit basket under a foul. Mega is back in the game and the first quarter ends with 13:14.
In the second quarter Jankovic and Ivanovic continued with a great game so Mega reaches to 27:21. Zvezda across several offensive rebounds back the advantage briefly (27:29) but Jankovic and Zagorac responded for a new series and 34:29. First half ended with 38:37 with 14 points of Jankovic (7-7 for 2 points) and 13 from Ivanovic.
In the second half Jankovic continued with great party and at one point had 10 out of 10 shots. Zvezda came to minimum lead but Jankovic and Rasic hit for 2 so the last 10 minutes was entered with 55:55.
At the beginning of last quarter in an interval of one minute referees calls a 5th foul of Zagorac and 2 technical fouls for Milojevic after which the coach Mega Leks had to leave the bench. Zvezda comes to plus 5 or Nikolic hits a triple under a foul and an additional free throw. After that was followed a cruicial series of Zvezda 1:9 but Mega did not have time for a reversal.
In the stands of Hall PSC Pinki was deployed 500 fan percussion provided by Leks Group, the general sponsor of Mega Leksa. In addition, viewers who caught shirts shoot from sporting rifles competed in two prize games. In the first they competed in the basketball skills for a gift of general sponsor of Mega Leks, Leks Group. Thereafter, followed a shooting from a position of surprises for Roda prize packages.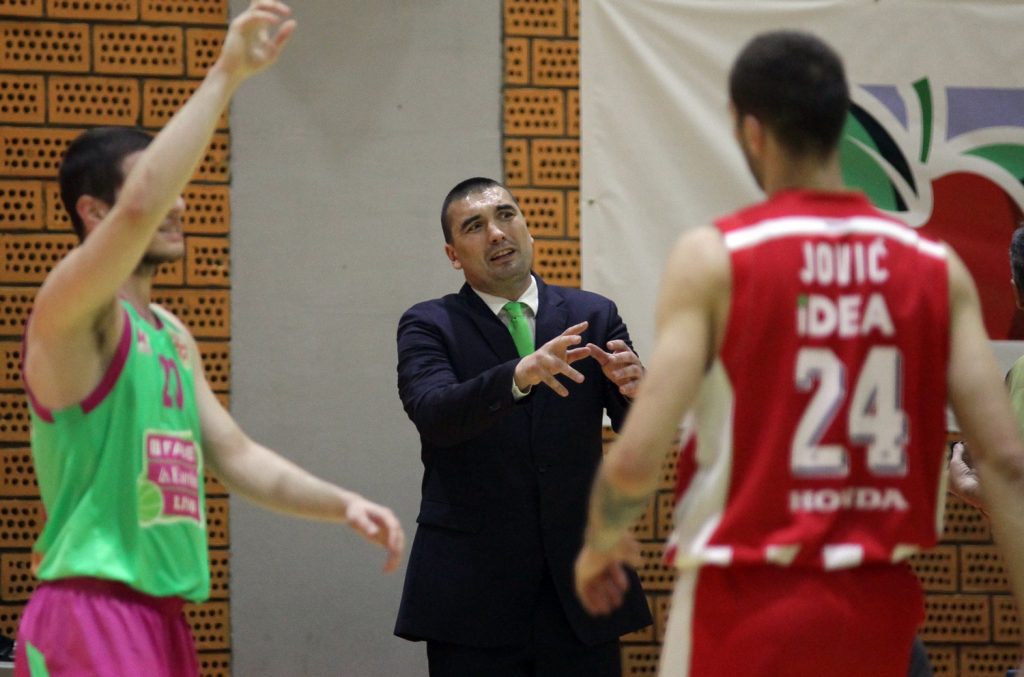 Mega Leks: Simic 2, Rasic 2 (7 assists), Djokovic, Veljkovic, Ivanovic 16, Zubac 4 (6 rebounds), Pavlovic, Zagorac 9, Popovic, Simeunovic, Nikolić 8 (7 rebounds), Jankovic 23.
Crvena zvezda Telekom: Kinsey 6, Rebic 1, Dangubic 2, Mitrovic 20, Lazic 6, Micic, Simonovic 4, Guduric 9, Jovic 18, Miller, Zirbes 8, Stimac.
Photo: Mega Leks / Ivica Veselinov