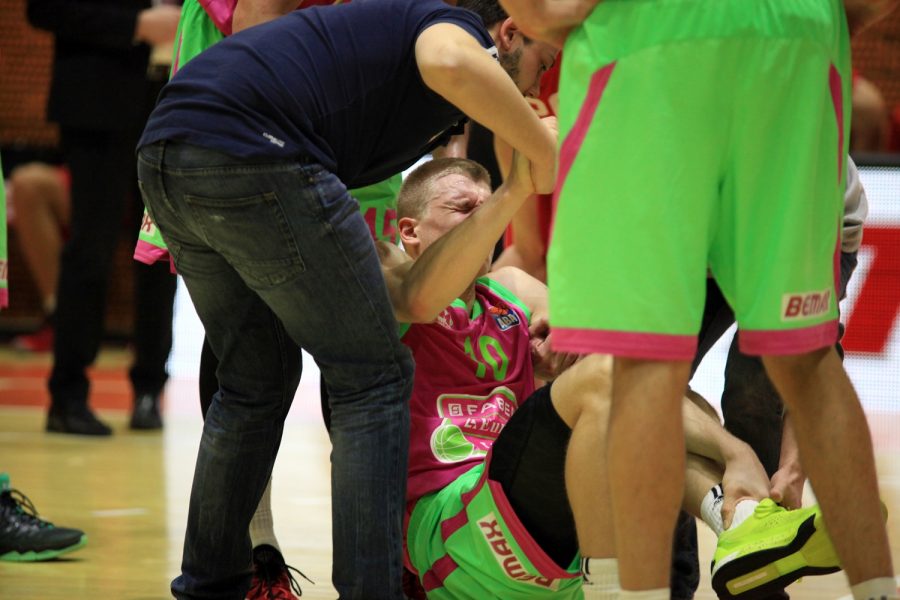 JARAMAZ: "I BELIEVE IN MY FRIENDS"
Play  of Mega Leks Ognjen Jaramaz, due to fracture of the lower leg, will be absent from the field 3 months which is why for him is this season likely over.
Jaramaz was injured in the 32nd minute of the match against Metalacwhile landing after a dunk. This season in the ABA league he averaged 11.5 points, 3.2 rebounds, 2.7 assists and 2.2 steals per game.
Young and combative play of Mega said that he should be positive:
"At first I felt bitter, angry and very sad. But now I'm fine, I'm positive. I believe that in every evil there is something good and that I'm sure I will at this time to get to know what it is"
Jaramaz said and continued:
"I believe in my comrades that they will give their best on the pitch as we have shown several times this season that we can never be written off and I'll cheer them the way I can",
finished Jaramaz.
We're with you Jerry!
Photo: Ivica Veselinov / Mega Leks