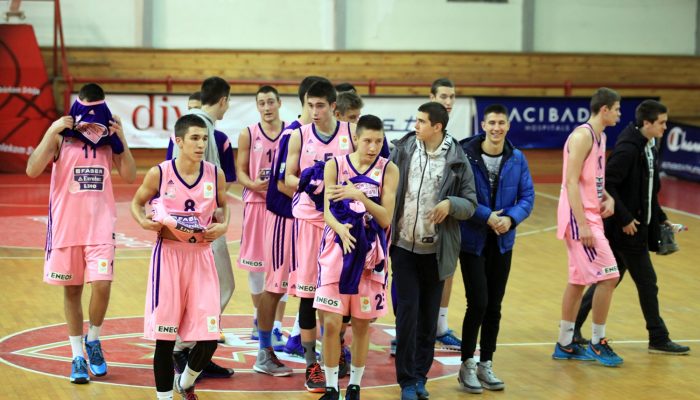 JUNIORS OF MEGA BETTER THAN SLODES
Juniors of Mega within the 13th round of the RODA Junior League of Serbia won against Slodes with 81:75 (22:18, 22:17, 17:18, 20:22) and thus save second place in Group A. The best in Mega were Nikola Miskovic with 25 points and Marko Pecarski with 22 points and 15 rebounds.
Mega at  the mid-third quarter managed to break the resistance of rival and to go to plus 15 and routinely to keep win until the end of the match. In the last minutes Slodes managed to reduce the gap but not to jeopardize the victory of Mega.
After 13 rounds, Mega occupies the second place in group A of RODA Junior League of Serbia with the score 10-3.
Mega Leks: A. Matic 10, Miskovic 25, Gosic, Music 15 (8 assists), U. Matic 2 Pecarski 22 (15 rebounds, index 37), Ilincic, Nedeljkovic, Virijević 2 Pavlović, Plavsic 1 Bitadze 4.
Photo: Jovan Azdejković / Mega Leks