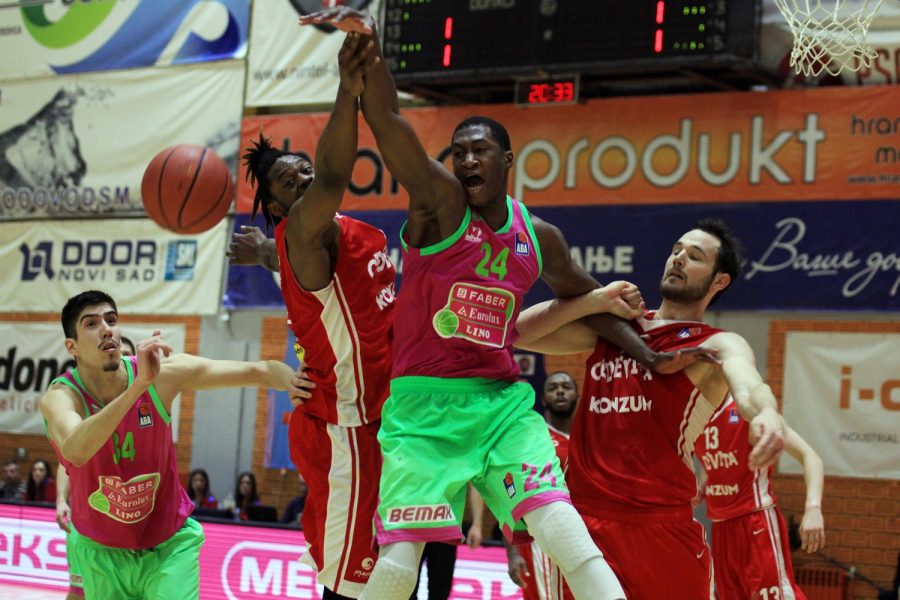 MEGA WON AGAINST EUROLEAGUE TEAM AND CLINCHED PLAY-OFF SPOT
Players from Mega Leks have made the greatest achievement in the club's history as they beat Cedevita with 100:93 (17:24, 30:22, 25:23, 28:24) and so for the first time have reached playoffs of the ABA league. In the great environment in front of more than 2000 spectators in the hall Pinki in Sremska Mitrovica, players of Dejan Milojevic were able to wake up after minus 10 in the second quarter and deserved triumph against Euroleague team from Zagreb.
YouTube / ABA liga j.t.d. – via Iframely
Special guest of Mega at the match against Cedevita was legendary French basketball player Antoine Rigaudeau and next to it, the match was also attended by officials from the five NBA teams: Orlando, Minnesota, Miami, Houston and Clippers.
At half-time the three lucky viewers had a chance for a valuable prize, plasma TV, gift from brands "K Plus" and "Ukusi moga kraja". Competitors shot free throws and the winner then had the opportunity to strike from the half-court to win major prize but the shot was not accurate. All participants received as consolation prize "K Plus" packages.
Dejan Milojevic started the match with the following five: Jaramaz, Luwawu-Cabarrot, Simeunovic, Nikolic and Jankovic. Start the match was marked by Mega which after Jaramaz points came to 10:4. Guests after several offensive rebounds were back in the game but Ivanovic returns with good defense and Luwawu-Cabarrot with effective dunk with one hand after rolling. However, in the finish eased concentration and Cedevita with triple from Pullen goes to plus 7 at the first break.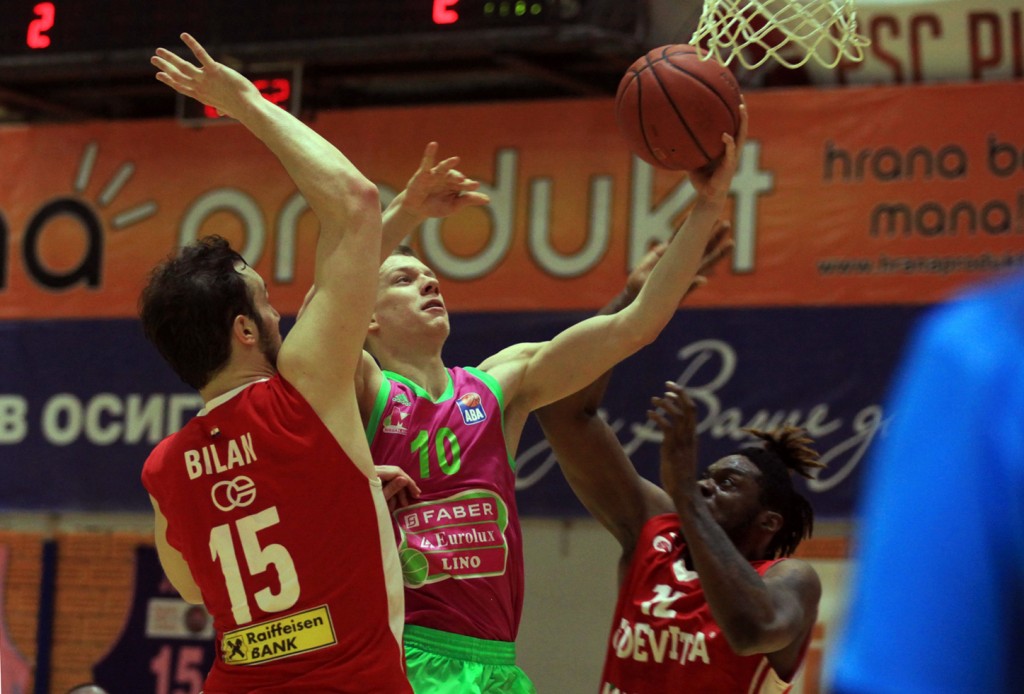 At the beginning of the second quarter Cedevita reached the maximum lead, 22:32. After that, Mega had splendid defense that resulted in a steal from Kaba and glossy block from Zagorac. Jaramaz scored a three pointer for 41:39 lead and at the half's final score was 47:46.
Nikolic with two triples to open the second half and then Jankovic catches the ball in the attack for 2 plus 1. Three pointers from Aranitovic and Ivanovic and Mega goes to 67:60 but guests from Zagreb retaliate over Pullen and at last break result was 72:69.
Ivanovic continued with the threes in the last period and he was joined by Luwawu-Cabarrot. Pullen does not allow peel-off but Luwawu-Cabarrot after a great counter attacks hit under a foul in a difficult position and Cedevita's bench received a technical for their complaints. After that, Jankovic had great steals the ball and Luwawu-Cabarrot with fantastic dunk from behind moved Mega at plus 9 (94:85) for 3 minutes to go. In the remaining time, Cedevita failed to undermine the great victory of players of Dejan Milojevic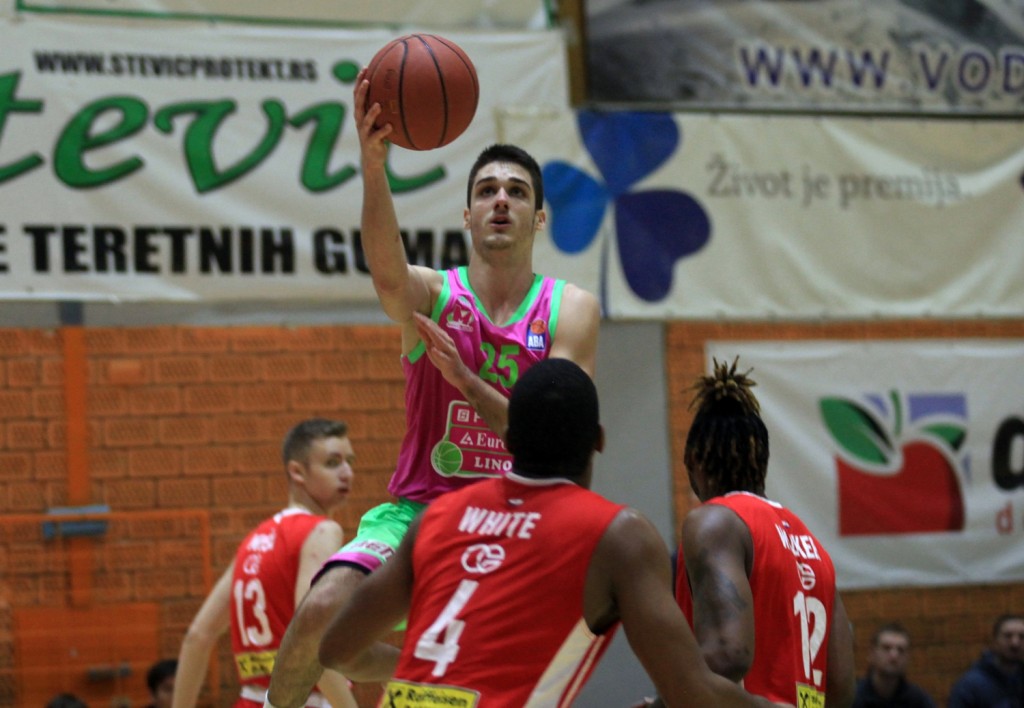 After 22 rounds, Mega has a record of 15 wins and 7 losses and currently holds third position in the standings, while Cedevita is currently second with 16 wins and 6 losses. In the next round on February 7th from 7 pm Mega Leks hosts Cibona in Zagreb.
Mega Leks: Simic, Aranitovic 5, Djokovic, Jaramaz 15 (7 assists), Ivanovic 14 (4 assists), Pavlovic, Luwawu-Cabarrot 18 (7 rebounds), Kaba 5, Zagorac 10 (4 steals), Simeunovic 5, Nikolic 10 (5 rebounds), Jankovic 19 (9 rebounds).
Cedevita: Pullen 25, White 12, Katic, Pilepic 5, Babic, Zganec 4, Walker 6, Musa 14, Bilan 15, Mazalin, Gordić 8, Arapović 4.
Photo: Mega Leks / Ivica Veselinov