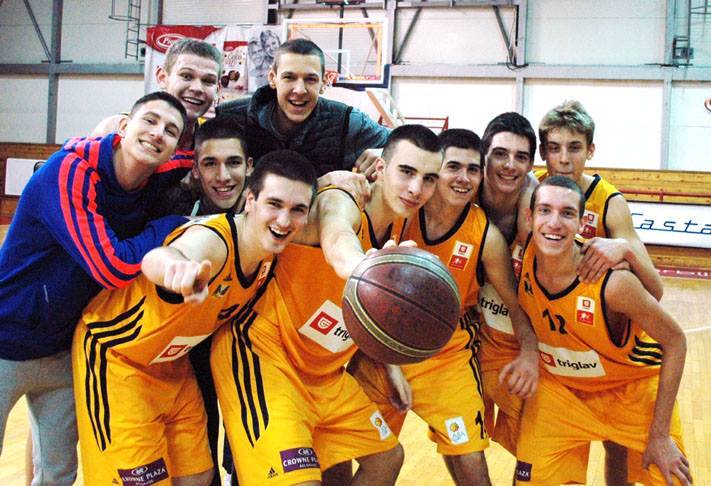 CADETS CONVINCING AGAINST BORAC, DEBUT OF BITADZE
Cadets of Mega Leks convincingly beat Borac from Cacak with 90:53 (23:10, 23:20, 21:9, 23:14) in the 8th round of A group of Triglav Cadet League of Serbia.
Players of Nenad Canak right at the beginning match took lead of 13:0 and until the end of the match just kept increasing advantage for the final plus 37th
The best in the ranks of Mega was Marko Pecarski who in 22 minutes had the same number of points, 10 rebounds and index 34. Georgian talent Goga Bitadze played his first game for the Mega Leks and in 21 minutes on the court, scored 12 points with 8 rebounds and 2 blocks.
After 8 rounds, Mega has a score of 7-1 and is currently in first place A group Triglav Cadet League of Serbia in front of the Crvena zvetda, which has the same number of wins with one match less.
Mega Leks: Virijevic, Gosic 5 (6 rebounds), Simendic 1, Miskovic 13 (7 rebounds and 5 assists), Nedeljkovic 8 (16 rebounds), Pavlovic 11 (6 assists), Matic 6, Ilincic 9 (6 rebounds), Trifunovic 3, Pecarski 22 (10 rebounds, index 34), Bitadze 12 (8 rebounds and 2 blocks).