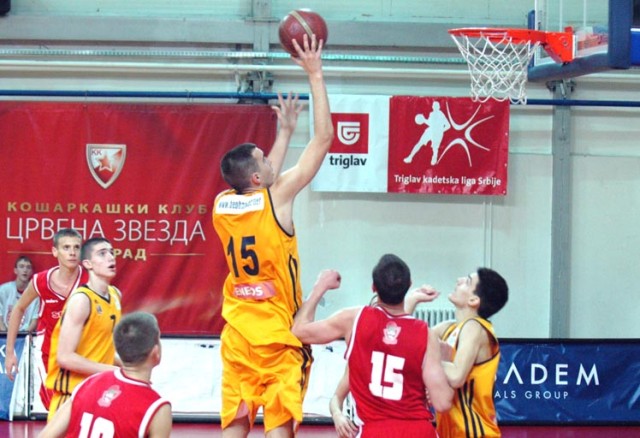 PECARSKI GREAT AGAINST ZEMUN, CADETS 4/4
Cadets of Mega Leks in the 4th round Triglav Cadet League of Serbia convincingly defeated Zemun with 89:72 (23:15, 24:19, 27:14, 15:24). Mega was in the first half was 13 points up and the winner was resolved in the third quarter when players of Nenad Canak came to plus 26 and until the end of the match routinely preserved the advantage.
The best in the Mega Leks were Marko Pecarski with 28 points, 12 rebounds and 3 blocks (index 42) and Aleksa Matic with 19 points and 5 steals.
With this win the Mega remained undefeated and currently tops Triglav Cadet League of Serbia with Crvena zvezda Telekom. In the next round Mega Leks plays away against Mladost Admiral.
Mega Leks: Virijevic 5, Gosic 1, Simendic 8, Miskovic 4, Pavlovic 4, Matic 19 (5 steals), Nedeljkovic 6, Ilincic 12, Trifunovic 2, Pecarski 28 (12 rebounds and 3 blocks).