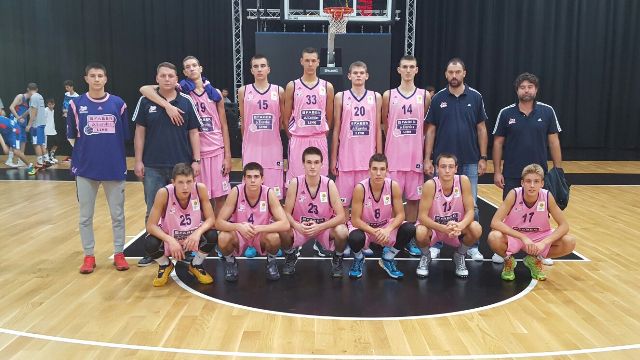 MEGA WON IN LESKOVAC AT THE START OF JUNIOR LEAGUE
Juniors of Mega Leks with victory completed a successful weekend for youth selections of Mega as in the first round of RODA Junior league in Leskovac were better than Zdravlje with 89:91 (27:25, 22:32, 24:22, 16:12). Players of Nenad Canak after not so good opening of the match, took the lead midway through the second quarter and then came the double digit lead. The home team tried in finish to take match to into overtime but Vojinovic had a clutch block on Miletic and Mega preserved the victory.
As in the match of cadets on Saturday (26 points and 22 rebounds), today also was the best in Mega Leks was Marko Pecarski with 23 points, 11 rebounds and 3 blocks while Vojinovic scored 22 points.
In the next round juniors of Mega Leks play in Cacak against domestic Borac.
Mega Leks: A. Matic 11 points and 3 steals, Music 13 points, Vojinovic 22 points,U. Matic, Pantelic 10 points, Kovacevic, Pecarski 23 points, 11 rebounds and 3 blocks, Ilincic, Simendic, Virijevic 2, Pavlovic, Plavsic, 10 points, 8 rebounds and 3 blocks.
On Saturday, the cadets were convincing against Borac Cacak with 65:84 while the pioneers of KK Mega Banjica in forth round of Qualifications for Quality league of pioneers beat OKK Belgrade with 118: 24.