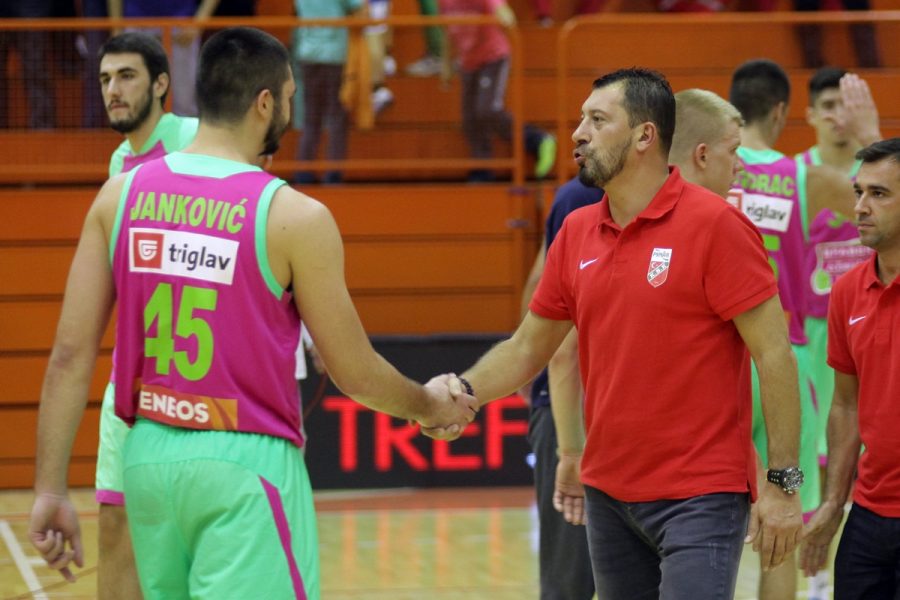 PRAISES ARE COMING FOR YOUNG TEAM OF MEGA LEKS!
Great atmosphere and full stands in hall Pinki in Sremska Mitrovica further complemented the great atmosphere tha Mega Leks left over a triumph against Turkish champion and this season's Euroleague participant, team Karsiyaka. Young tema of coach Dejan Milojevic defeated far more experienced team from Izmir with 73:69, and in all this,  Mega enjoyed a large number of spectators. About 2,000 visitors, mostly young people, have seen the attractive move from players of Mega which were crowned with victory. This should be the best possible invitation to basketball fans from this part of Srem to be a regular guests at matches of Mega Leks in the upcoming season.
Milojević's team was weakened by the absence of even three players, Ivanovic, the Kaba and Aranitovic. During the second quarter Luwawu was injured too, who then did not return to the game, and the triumph of the Mega can be characterized as a kind of a big success. Many words of praise at the expense of Mega Leks made Karsiyaka coach Ufuk Sarica:
"Mega Leks is a very good team and a who plays a great basketbal. What I especially like is that all players are very young. It is really fantastic. Of course, they will need some time to fully develop their talents, but at first glance, clearly that they have huge potential. I repeat, they will take time because with such a large number of young and talented players in one place is necessary patience "
notes Sarica who at the recent European Championship was an assistant coach to Ergin Ataman.
One player in Mega Leks especially made an impression on coach Sarica who last season in the playoffs Turkish eliminated Obradovic's Fenerbahce and Ivkovic's Anadolu Efes,
"The guy with the number 25 is a great player. Zagorac, I remember his last name. In front of him is a beautiful future, really great"
concluded Sarica.