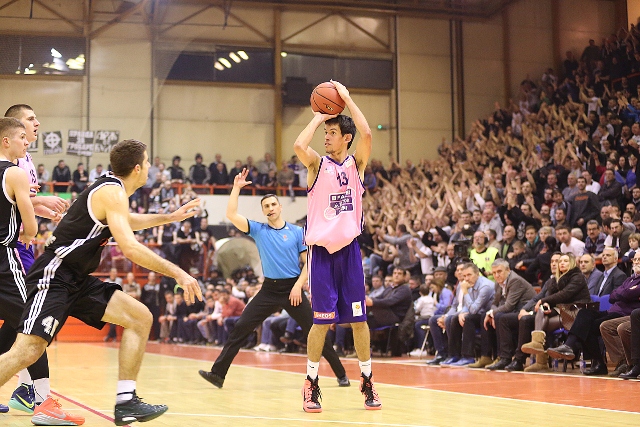 NENAD MILJENOVIC IS A NEW MEMBER OF SEVILLA!
Nenad Miljenovic, now former player of Mega Leks, has signed a contract for three years with Sevilla.
After the departure of Dejan Musli to Manresa and the transfer of Nemanja Radovic last year to Murcia, Nenad Miljenovic is the third player of Mega Leks in the previous two seasons, which goes to the strongest European league.
Miljenovic in Mega Leks spent a total of three seasons. He first played for the club in the 2011/12 season on loan, and he signed for Mega in 2013 and played the next two years.
Last season in the ABA league he averaged 13.3 points, 4.6 rebounds, 8.4 assists and 1.5 steals, becoming the second most valuable player of the regional competition with an average of 21.7 index points. In Superleague he has recorded 12.4 points, 2.5 rebounds, 4.6 assists and 1.8 steals.
With Mega Leks in the past two seasons he had two placements in the ABA league, two Radivoj Korac Cup finals and two play-off Superleague.
Thanks for everything Sone and we wish you good luck in future career.
Photo: Jovan Azdejkovic