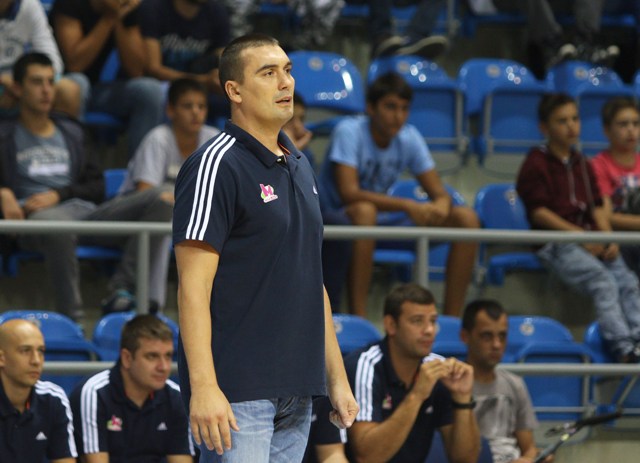 GENERAL REHERSAL FOR START OF ABA LEAGUE!
Players from Mega Leks enter the final phase of preparations for the next season which will be by far the youngest team of the ABA league with an average of only 20.2 years. However, except for youth, by coach Dejan Milojevic in matches during the preparatory period proved to have great talent and potential. In support of this testimony and victory over the favored team Buducnost and much more experienced Trabzon led by Novica Velickovic and Tarence Kinsey.
Opportunity to gain much needed experience players of Mega Leks will have in duel with the champion of Turkey, the team Karsiyaka. Match against team from Izmir is on the program on Tuesday, September 22th from 8PM hours in hall Pinki in Sremska Mitrovica. Admission is free, and there is also another live broadcast on TV Sport Club:
"We have a lot of problems with injured players. It is felt in the game each team, especially as young as ours. Ivanovic did not play in the last friendly match against Fribourg in Switzerland, and will not play against Karsiyaka. The young Frenchman Kaba will also be absent. We will work to be Samardžiski as a fit and bring the team after he missed preparations with the team. We will try to give a better resistance to the Turkish champion and playing well to earn the trust of the public in Sremska Mitrovica so they can in the large numbers coming to our games in the ABA league ",
says coach Dejan Milojevic.
Overture for the match against Karsiyaka will be the promotion team for the new season, which will begin with in 11:30 AM to maintain a central square with a very attractive and rich program. Also, the game against Karsiyaka will be used for small ceremony as it will on this occasion be withdrawn from service Nikola Jokic jersey with the number 15, the guy who this summer directly from Mega went into the NBA team Denver Nuggets.
Mega Leks is expected a tough schedule at the start of the ABA league, visit Crvena zvezda Telekom, match with Partizan in Sremska Mitrovica and travel to Podgorica. Milojevic says he hopes surprises at the start:
"Schedule is difficult, but all those games certainly we need to play. Will it be consecutive or separate is not so important. However, I hope surprises at the start of the ABA league and I think it is easier to get to them, but later when the season goes away and the team fits in",
concluded Milojevic.