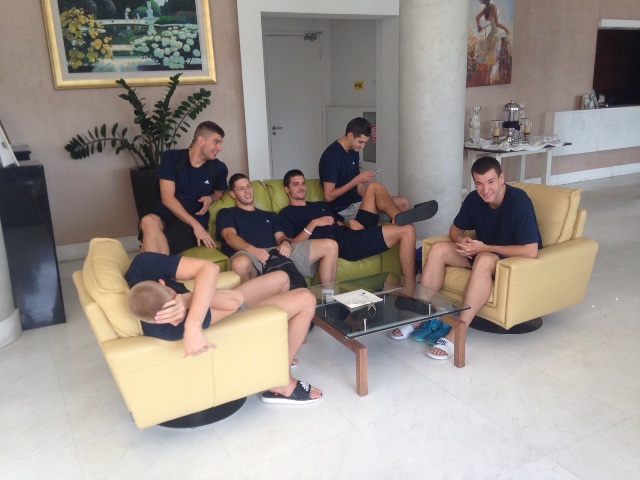 ARANITOVIC IN RECOVERY FOR FOUR WEEKS!
Aleksandar Aranitovic was successfully operated on broken left hand that has earned the friendly match with Texas A&M University in Greece. After today's release from the hospital, Aranitović will need to rest for 4 weeks.
Aranitovic this summer came to a one-year loan from Red Star and already in the first warm-up games has shown that it will be a great reinforcement. Against Gabon he had 11 points and 7 assists, against China scored 5 points and in Athens against Texas A&M had 12 points.
Sani, we wish you a speedy recovery!